Celebrity
Crush Announces Official Military Enlistment Date + Launches Mini-Album 'HER'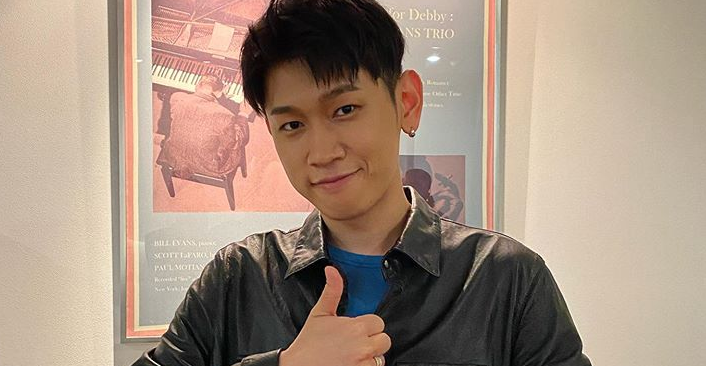 K-pop Idol Crush confirms and shares his military enlistment dates and plans through his fan cafe. This is accompanied by his heartfelt message for his fans.
On October 19, Tuesday, K-pop Idol Crush wrote a personal letter for his fans ahead of his military enlistment. In the letter, he shared how entering the military is part of every male citizen of the country and how it's sad for him that he needed to be away from his fans for 2 years.
Crush started his letter by greeting CrushBombs (Crush's fandom name). He checked on everybody's health status as we all know we have an ongoing COVID-19 crisis going on across the world. Crush intends to inform his fans first before managing the label that he is entering the military this November 12.
Crush informed them that they would be parting ways for roughly 2 years, as it is the standard length of military service for South Korean men. He expressed his sadness about leaving the K-pop scene for a long time and not seeing his fans for that time to serve his country.
He assured his fans that he works diligently and tirelessly to bring them music once more before he departs to enlist on November 12. Crush shared that he managed to launch a full-length album for the first time and conducted a year-end concert in 2019.
Furthermore, Crush expressed his genuine heart and emotion as he shares that parting ways to enter the military and temporarily leave the K-pop scene for a long time is difficult for him. He added that his latest album is currently being handled with the utmost care and asks for his fans' support for him and his music.
He concluded his heartfelt letter to his fans by sharing his profound gratitude for their undying love and support since his debut in the industry. Crush's mini-album titled, 'HER' is set to launch today, October 20, Wednesday at 6:00 P.M. KST.
His album will feature different K-pop artists, namely Lee So Ra, Yoo Mi Rae, Lee Hi, BIBI, and Girls' Generation's Taeyeon. Check out the full video teaser below:
Tune here on The KpopReporter for more updates on your favorite idols.