Celebrity
EXO's Sehun Is The Official Global Ambassador Of Dior Men Korea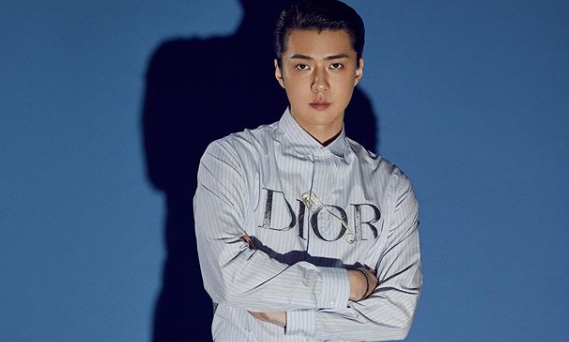 EXO's Sehun is the newest face of Dior Men. Sehun himself confirmed it accompanied by an official photoshoot.
EXO's Sehun landed another opportunity in his career by being the newest Global Ambassador of a prominent brand Dior Men. Sehun previously participated in a photo op with the fashion magazine Esquire. (via Soompi)
Sehun flaunts an eye-catching winter collection of Dior Men's Winter 2020-21 clothing by the British designer named Judy Blame. Sehun also answered a few questions during the photoshoot session. (via Allkpop)
He enthusiastically shared some of his fashion thoughts in the interview, mentioning that he is very interested in matching colors. But when asked about his taste in his usual outfits, he stressed that he preferred clothes that are comfortable to wear.
He concluded that it's much easier to wear clothes that you are comfortable wearing in public than those he uses to perform. Fans are delighted and thrilled over the news of Sehun becoming the new model for Dior Men.
Some take it to social media to share how proud they are of their K-pop Idol. It's no doubt that due to Sehun's personality and prominence not just in Korea but also abroad, he will manage to open more career opportunities.
Luckily, he is a person whose fashion sense is a match for every fashion brand. Check out his official photos here!
Don't forget to watch the sketches of Sehun and Dior Men below:
Sehun's Fashion Ventures
Sehun was also chosen as the Global Ambassador of other high-profile fashion brands, including Louis Vuitton and Ermenegildo Zegna. All the brands have one say on why they chose Sehun to represent their brand, all because he possesses the natural trendy style that he carries everywhere he goes.
Lastly, he has a positive image that everyone looks up to these days.