Celebrity
BTS Jimin Defeats Harry Styles And Other International Celebrities In #FandomCup 2020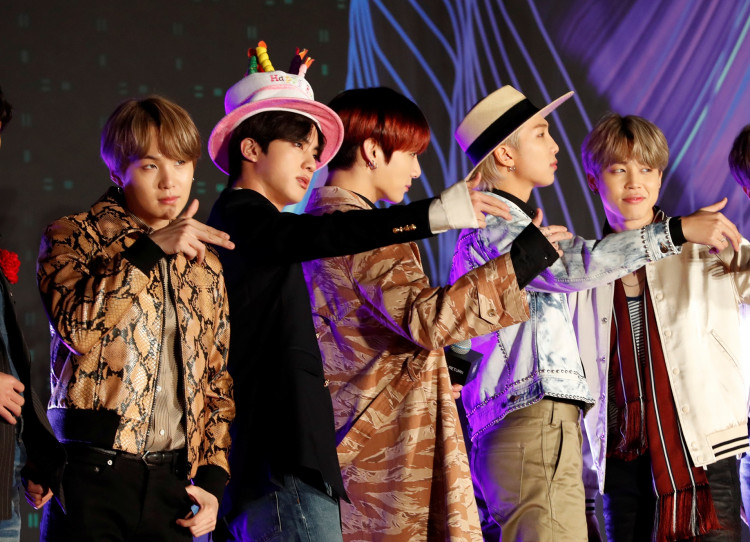 The promising idol and South Korea's pride, BTS' Jimin, was hailed as the winner of this year's #FandomCup. The announcement was made by an Uruguayan entertainment portal, Lo Mas Escuchado.
Jimin Surpasses Other International Artists
With more than 50,000 votes combined from Twitter and Instagram, BTS Jimin emerged as the grand winner for 2020. Since the #FandomCup started in 2016, Jimin becomes the first and only South Korean to win the said contest.
This year, vying for the crown were 100 internationally-known artists, which include Harry Styles, the former champion. Also, joined the contest is CNCO member Joel Pimentel, Zabdiel De Jesus, etc. The #FandomCup voting was opened to worldwide fans who are Twitter and Instagram users.
Ladys and Escuchersmen...
Tras un resultado muy parejo y siendo la batalla con más votos de toda la copa de éste año, con más de 50mil votos en total de ambas redes digno de una gran final...

¡FELICITACIONES A #JIMIN Y SUS FANS, QUE ES EL CAMPEÓN DE LA #FANDOMCUP2020! pic.twitter.com/OT4fStigxF

— LoMasEscuchado (@LoMasEscuchadoo) October 15, 2020
The Competition
On their website, Lo Mas Escuchado posted the rules of #FandomCup, and it stated that the contest was divided into two phases. The match started from the preliminary round, wherein 100 artists gathered the most nominations from the social networks. These artists were selected as official candidates.
From July 11 to August 1, a survey was opened and became accessible worldwide. And then, the first phase's 32 most voted artists passed to the second round while the rest were eliminated—Twitter and Instagram, where the platforms used in the next stage.
Jimin outvoted Adexe during the preliminaries. Afterward, the 2018 champion Joel Pimentel went head-on against Jimin. After that, another battle was succeeded by Jimin as he faced Zabdiel. Jimin consequently reached the Semi-Final round against Christ. And finally, in the final competition, the idol competed against One Direction's Harry Styles.
Meanwhile, it was announced by Lo Mas Eschucado that the final round between Jimin and Harry Styles is the most voted battle of the entire cup this year, which they claimed to be worthy of being in the final stage.
Jimin, through the all-out support of the fans, has managed to eliminate all his rivals. He now becomes the King of the #FandomCup of 2020.