TV
Watch: Lee Dong Wook And Jo Bo Ah Film Their Own Funny Preview For 'Tale of The Nine-Tailed'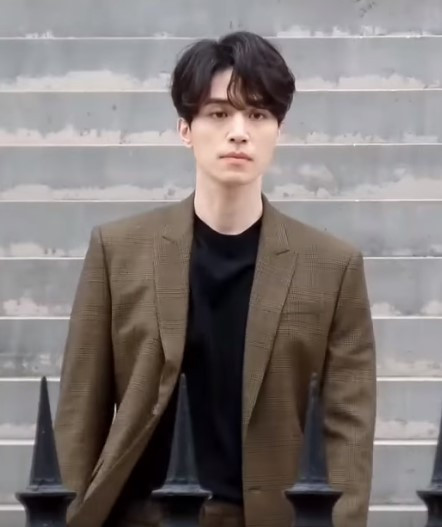 Lee Dong Wook and Jo Bo Ah directed its amusing teaser for the tvN's Tale of the Nine-Tailed's next episode!
Tale of the Nine-Tailed tells about Lee Yeon (Lee Dong Wook), who plays as a male gumiho (a mythical nine-tailed) and just settled in the city. Also starring in the drama was Jo Bo Ah that plays Nam Ji Ah, a talented and fearless producing director who is also determined to find the truth about her parents' disappearance. Alongside is Kim Bum, who portrays Yi Rang, born from a human and a gumiho.
Remarkable Ratings
The first two episodes gained excellent viewership ratings and amazed them with its plot, making them anticipate upcoming episodes. However, Lee Dong Wook and Jo Bo Ah raised the excitement by creating their hilarious preview for the show.
The Hilarious Teaser
In the Instagram accounts of Lee Dong Wook and Jo Bo Ah posted a video with a caption that says that it must be the first time that viewers will see a preview as they had.
In the clip, Jo Bo Ah kept rushing up to Lee Dong Wook, grabbed him by the throat, and pushed him out of the frame. The episode ended this way when Nam Ji Ah suddenly grabbed Lee Yeon by the throat.
The Fateful Acquaintance
The drama also shared some preview stills of the upcoming episodes. However, in the last episode, Lee Yeon and Nam Ji Ah went together on an island having different purposes. Lee Yeon's goal was to find Ah Reum, his love whom he spent 600 years searching for, and Nam Ji Ah was to investigate a mysterious incident the same to a dream she had, which involved her mother throwing a skull.
While they were on an island, they met the spirit of the village's guardian tree. Later on, Nam Ji Ah realized that the cave on the island is the picture in her missing parents' old photo.
The Conversing Bright Smiles
In the photos of the next episode, Nam Ji Ah and Lee Yeon were sitting on the house' porch owned by Pyung Hee, the fisherman's daughter, whose death they were investigating. They both were in a serious conversation while slurping up some noodles. Viewers got curious about what Lee Yeon said that surprised Nam Ji Ah.
The two stars were excited to film on a beautiful day in the gorgeous scenery. They got into the location with bright smiles and with a great atmosphere on set.
The production crew commented that Lee Dong Wook and Jo Bo Ah always thought about how they can accurately portray the critical reality even within a fantasy story. They also encourage viewers to anticipate two actors' goals while on the island and how their relationship will blossom.