Business
BTS Launches New Pop-Up Store: Here's What You Should Know!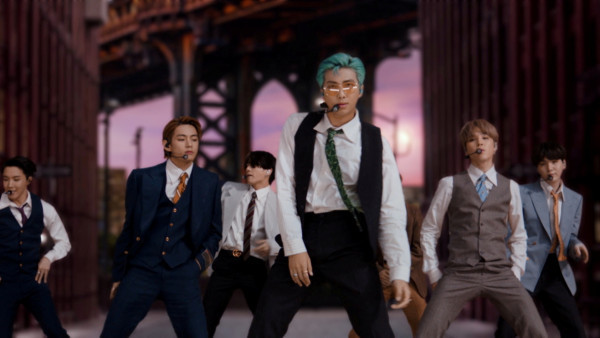 Heads up, ARMYs! BTS will be showcasing 300 different kinds of products in an online pop-up store!
The Big Hit IP will be opening a new pop-up store called "BTS POP-UP: MAP OF THE SOUL." The said company is an independent corporation in charge of the IP (Intellectual Property) business of Big Hit Entertainment. The business concept is based on the BTS's fourth full-length album "MAP OF THE SOUL: 7."
Fully Operated Online
The 300 different kinds of products to be showcased in "BTS POP-UP: MAP OF THE SOUL" includes clothing and household goods. The new pop-up store will mainly be operated online, unlike the previous pop-ups. Countries can access it include Indonesia, Malaysia, the Philippines, United States, Germany, Britain, and France.
From October 23, 2020, to January 24, 2021, Korea and the United States will have access to the online store. And from November 14, 2020, to February 14, 2021, will be Europe and the rest of Asia.
In Seoul, Tokyo, and Singapore, showcases will also be operated, and they will be decorated in blue. Blue is the key color of the album "MAP OF THE SOUL: 7." In the showcase, they will be including the main showroom where the merchandise will be sold. Also featured are various spaces that recreate the album's concept and music video sets, and an area for BTS-inspired animation characters, TinyTAN.
Events To Follow Protocols
In the same period as the online store, the showcases will be running. And with this, fans will have to reserve tickets in advance. It is noted that the events will be held under COVID-19 protocol.
As per Big Hit IP, the new BTS pop-up store BTS POP-UP: MAP OF THE SOUL will be simultaneously held online and offline to provide a different fan experience in the new standard era.
The corporation expressed their hopes that the showcases in Seoul, Tokyo, and Singapore will comfort fans who are saddened by the BTS tour's cancellation. And at the same time, Big Hit IP can also act as a small haven for artists and fans to feel as if they are together.
Here are some essential details regarding the pop-up store and showcases below!
[BTS POP-UP : MAP OF THE SOUL Online Store GLOBAL]

방탄소년단 팝업 온라인 스토어 운영 및 상품 구매 방법 안내
Guest Information & Purchasing Guide

https://t.co/sqBrD7Fy8Q#BTS_POPUP #MAP_OF_THE_SOUL pic.twitter.com/HdfXfsmLPQ

— BIGHIT OFFICIAL MERCH (@bighit_merch) October 12, 2020
[BTS POP-UP : MAP OF THE SOUL Online Store USA]

Guest Information & Purchasing Guide

https://t.co/lUwgF2k1x4#BTS_POPUP #MAP_OF_THE_SOUL pic.twitter.com/5GKnFfP4wC

— BIGHIT OFFICIAL MERCH (@bighit_merch) October 12, 2020
[BTS POP-UP : MAP OF THE SOUL Showcase in SEOUL]

방탄소년단 팝업 쇼케이스 이용 및 상품 구매 방법 안내

https://t.co/Bj7kYS0Uew#BTS_POPUP #MAP_OF_THE_SOUL pic.twitter.com/BMDCbYi4QO

— BIGHIT OFFICIAL MERCH (@bighit_merch) October 12, 2020
[BTS POP-UP : MAP OF THE SOUL Showcase in SEOUL]

방탄소년단 팝업 쇼케이스 이용 및 상품 구매 방법 안내

https://t.co/Bj7kYS0Uew#BTS_POPUP #MAP_OF_THE_SOUL pic.twitter.com/BMDCbYi4QO

— BIGHIT OFFICIAL MERCH (@bighit_merch) October 12, 2020