Celebrity
Sandara Park Opens Up About YG Entertainment's 5-year Dating Ban On 'Love Intervention'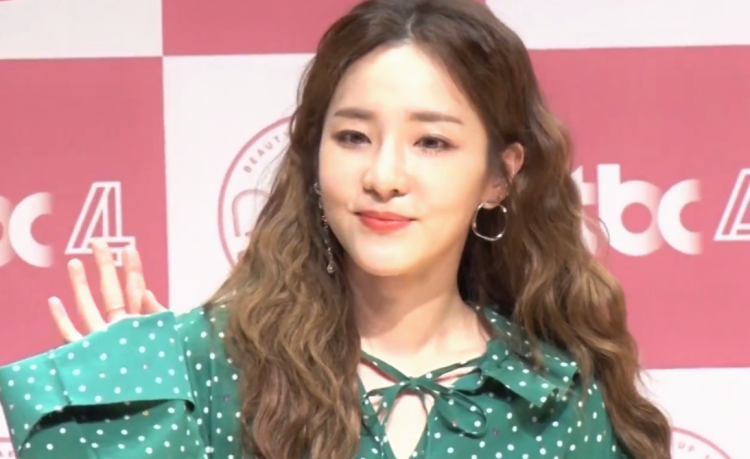 Sandara Park, formally known as 'Dara' from the girl group 2NE1, talks about how YG Entertainment's five-year dating ban affected her romantic relationships in the past and how she was never caught dating during her trainee days.
In the KBS JOY show, "Love Intervention," Sandara Park opens up about past relationships with guys and how she dated them. The former 2NE1 member stated that she was "untact" (non-face-to-face contact) with past relationships, but got scolded by the manager that the company took away her phone.
Sandara Park continued that after 2NE1 debuted, there was a five-year dating ban for all idols in the company, and she completely respected the dating ban. She admittedly did not have a relationship for the entirety of her idol days.
Moreover, Sandara Park revealed that she recently thought about dating again and took a moment to apologize to her ex-boyfriends for her behavior, setting everyone into laughter.
In a previous report, leaked photos showing one of the former idol's exes has dated in the past that resurfaced online.
The photos were of Sandara Park and his ex-boyfriend, Joseph Bitangcol, from the Philippines, whom she dated in 2009. Dara dated Joseph Bitangcol, a Filipino actor, before moving to South Korea for a YG Entertainment trainee deal.
Both Sandara Park and the actor were a part of a Filipino program titled "Star Circle Quest," where the two met as contestants. After years of dating, the couple ended their relationship in good terms.
Meanwhile, Sandara Park jokingly revealed on the MBC every1's show, "South Korean Foreigners," that she was never caught dating during her trainee days on YG Entertainment. Please note that the former 2NE1 is inconsistent with her answers when it comes to her past dating life.
In the show, Sandara Park was asked if she had thoughts of openly dating someone today, to which the idols responded that if she liked someone, she does not want to be a secret anymore.
The host then again asked the former 2NE1 member if there is a special someone in her life right now. Dara answered gloomily, "Unfortunately, not right now."