Awards
Kang Daniel Wins Male Solo Artist Of The Year During The Brand Of The Year Awards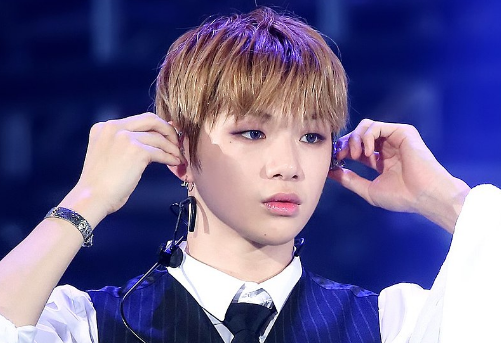 Kang Daniel wins the male solo artist category for '2020 Brand of the Year!'
The Korea Consumer Forum revealed that the 2020 Brand of the Year Awards chosen by the popular brand vote on the 28th. The poll was the highest ever, with 550,000 citizens from the Republic of Korea.
However, concern was raised in the character and cultural brand of this year, where forty-two character brands and five cultural initiatives have been included in the 2020 Brand of the Year Awards' character and culture category. Kang Daniel was picked from among them as a male solo singer and experienced the pleasure of victory once again. (via News Naver)
The official Daniti Fan Club congratulates Kang Daniel on his recognition. In the meantime, the Brand Awards this year is an initiative that recognizes and honors the best brands that shone the year for famous brands by yearly votes.
This year, the event was organized by the Committee on Korea Consumer Brands and coordinated by the Korea Consumer Forum to represent its 18th anniversary.
Below is the list of K-pop stars awarded by the Committee on Korea Consumer Brands and Korea Consumer Forum. (via Koreaboo)
MALE IDOL OF THE YEAR

- BTS

MALE SOLOIST OF THE YEAR

- KANG DANIEL

HOT ICON OF THE YEAR

- SSAK3

MALE VARIETY MEMBER OF THE YEAR

: YOO JAE SUK

CELEBRITY TIK-TOKER

- RAIN

ENTERTAINER OF THE YEAR

- KWANGHEE

ROOKIE ACTRESS OF THE YEAR

- JEON MI DO

FEMALE IDOL OF THE YEAR

- OH MY GIRL

RISING STAR MALE IDOL

- AB6IX

MALE ROOKIE IDOL OF THE YEAR

- CRAVITY

IDOL BRAND OF THE YEAR

- DAY6

ACTRESS OF THE YEAR

- SEO YE JI

FEMALE CF MODEL OF THE YEAR

- IU

FEMALE IDOL-ACTRESS

- APRIL'S NAEUN

FEMALE ROOKIE IDOL OF THE YEAR

- WEEKLY

MALE CF MODEL OF THE YEAR

- IM YOUNG WOONG

FEMALE SOLOIST OF THE YEAR

- CHUNGHA