Celebrity
BTS Features In Grammy Museum + Talks About Making Music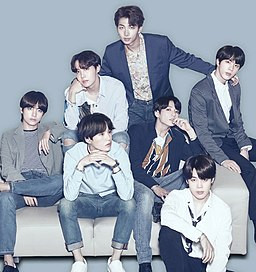 Grammy Museum's new streaming service collection had BTS participated in an interview and performance live.
BTS talked in an interview with Scott Goldman on making new music despite COVID-19. The upcoming album will include their recent English language single "Dynamite," and "D-2" of Suga as Agust D.
The boy group members also talked about the chart success of "Dynamite," the choreography, and the dynamic of the group over the past years.
RM talked about quarantine life that in February and March, the group felt sad and desperate. As time went by, they decided to focus on what they could do.
The group has been focusing on their new album and single. They are also developing their hobbies like playing guitar, drawing, painting, and more.
Regarding the societal issues with their music, Suga stated that he did not start off being vulnerable through music. Suga also wondered why no one was talking about those things. He does not want to make music that is violent or not containing a message.
Talking about their group dynamic, Jin shared that they are close to each other and often chat. They understand each other and recognize that they are part of 'BTS' to be objective and share opinions to get some good results.
RM added that each of them is entirely different, and it took time to understand each other. The seven are on the same boat but looking in different directions, and seven unique colors. RM describes the group as bibimbap that has many different ingredients but comes together as good food.
Regarding the donation to Black Lives Matter this year for BTS and ARMY, RM said their Twitter message speaks for itself. He is grateful that the fans are with them through this. (Via Soompi)
At the end of the interview, BTS members performed their hit song "Dynamite."