Celebrity
P-NATION Confirms Dawn's Upcoming Comeback This October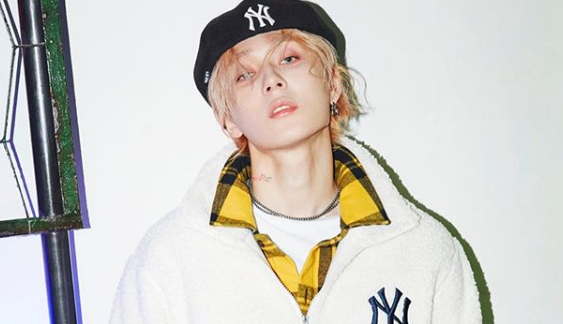 P-NATION has already reported that this October, Dawn will make a return!
News announced that his latest album was being worked on, all scheduled to release on October 9. Through his "Jessi's Show!" interview appearance, Jessi said that Dawn was working incredibly hard on his next release. The fans' anticipation and hype for this upcoming album were still high, and fans expected news of the return they now have obtained.
With the post, "201009 6pmKST. DAWNDIDIDAWN-DAWN feat. OOOOO," P-NATION head PSY has already verified Dawn's return on Instagram. DAWN (which used to be recognized as E'Dawn) is a rap artist, singer, and composer under his managing label, P-NATION.
DAWN'S DEBUT
Dawn is a previous founding member of the PENTAGON group of boys and the Triple H group of co-eds. Throughout his tenure with Triple H, Dawn produced 9 EPs during his three years with PENTAGON and 2 EPs with bandmate Hui and labelmate HyunA.
Dawn got his start in the music industry on July 10, 2016, with the band, Pentagon within Cube Entertainment, as one of the label's rap artists, under the pseudonym of E'Dawn.
An entertainment show called Pentagon Maker established the band. He was promoted to the band's final roster, together with Yan An and Shinwon, given Dawn being excluded from the competition.
As a songwriter, Dawn helped contribute to the debut EP of the band, PENTAGON, composing lyrics for the songs "Lukewarm" and "Organic Song," and also providing material to the latter.
Before his exit, he proceeded to compose songs and music for the group (which include "Runaway" and "Shine").
Cube Entertainment revealed that Dawn would be missing from the Pentagon's EP, Thumbs Up! since Dawn confirmed his relationship with Hyuna in August 2018. However, he was also accredited for "Naughty Boy" and "Skateboard" as a songwriter.