Celebrity
IU Shows Off Sweet Gesture From Lee Joon Gi In Support Of Her New Movie 'Dream'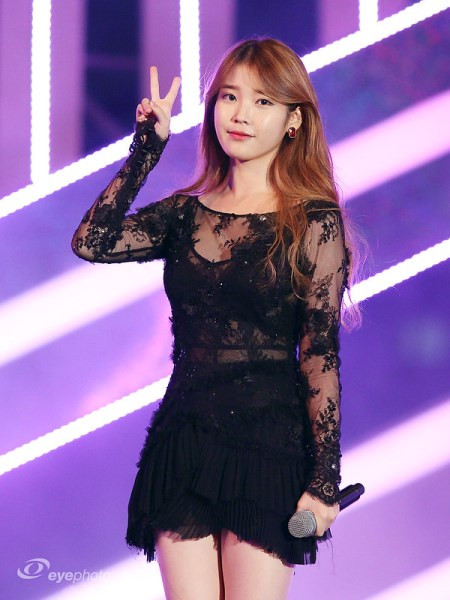 IU and Lee Joon Gi once again make their fans swoon over their sweet friendship!
On June 29, IU took it to Instagram to thank his previous leading man and now friend Lee Joon Gi for sending over a coffee truck to the set of IU's upcoming movie 'Dream.'
On her Instagram post, IU wrote, "Fourth son, Joon Gi Oppa, thank you once again for this." She also gave her support for Lee Joon Gi's upcoming drama 'Flower of Evil' by including it as a hashtag on the said post.
The photos IU posted were of her posing in front of the coffee truck that Lee Joon Gi sent with the banners at the back that said, "To all the cast and crew of 'Dream,' I hope you all stay safe filming the movie."
While the other banner said, "PD (producing director) Lee So Min, could you maybe create a documentary for me as well?" referring to the character that IU will be playing in the film, reported by Soompi.
This is not the first time that the two actors have expressed their support for each other.
Lee Joon Gi previously sent a food truck when IU was filming her drama 'My Mister' back in 2018. He also sent a coffee truck when IU starred in the hit drama 'Hotel Del Luna' in 2019, where he also made a cameo appearance as a favor from IU.
Meanwhile, IU returned the favor by sending over two food trucks back when Lee Joon Gi was filming tvN's 'Lawless Lawyer' in 2018.
In October 2018, IU appeared in JTBC's 'Ask Us Anything' with Lee Joon Gi as part of her promotions for her track' BBIBBI,' where Joon Gi revealed he decided to appear on the show at IU's request, Allkpop reported
Their appearance together was recorded as the highest-rated episode of 'Ask Us Anything' during that year, which proves that their tandem is still prevalent.
Several petitions for the two to reunite for a second season of their popular drama 'Moon Lovers: Scarlet Heart Ryeo,' has been sent over the years since the tragic show ended. However, there are still no updates.
Although IU and Lee Joon Gi have starred in many dramas since then, fans are still hoping for a reunion.
Meanwhile, IU is currently preparing for her new movie 'Dream' with Park Seo Joon that will be released sometime in 2021. Lee Joon Gi is also set to star alongside Moon Chae Won in the drama 'Flower of Evil' that will premiere on July 22.