Celebrity
CRAVITY To Hold Virtual Fan Conference 'C-EXPRESS' This October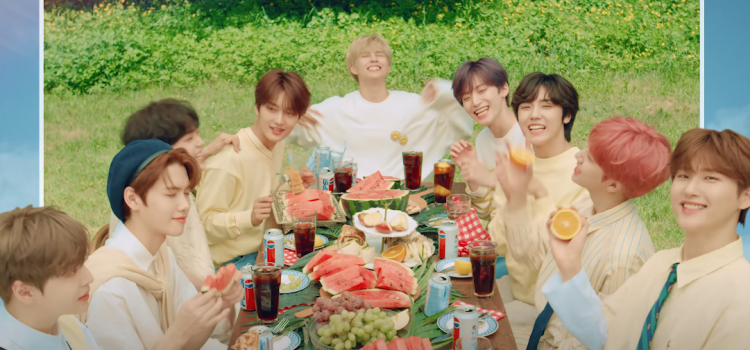 This October 9, CRAVITY will be hosting its first C-EXPRESS virtual fan conference, through V Live to connect with national and international fans.
Last Friday, September 18, the group's managing label, Starship Entertainment, published its statement: "The first 'CRAVITY COLLECTION: C-EXPRESS' digital fans conference of Cravity will be aired directly via Naver V Live at 8:00 PM KST on October 9.".
In the fan conference teaser poster, the members are seen posing in the vibrant purple background while sporting outfits with suspenders allowing them to look more handsome and youthful. The members of CRAVITY were seen wearing nice suspenders in white long sleeves while faced with a refreshing purple backdrop on a great fan meeting poster released via the group's official social media site.
The group enthralled and grabbed the fans' interest on various social media sites with its refreshing, youthful visuals. The members who waved bright stares and smiles bring an encouraging atmosphere to their fan club, "Lovety."
Worldwide fans absolutely can not wait to watch and spend their time with CRAVITY. Starship Entertainment has also stated that CRAVITY has something special for fans who will attend the fan conference. (via Kpopstarz)
C-EXPRESS is now boosting hopes worldwide, as it is one of the first streaming concerts of the band and is solely televised via Naver V Live. Besides that, throughout the first quarter of 2020, their debut song "Break all the Rules," CRAVITY was able to secure the first spot in Hanteo's music ranking rookie section.
Even in 7th rank on iTunes charts, such as the Best K-pop albums. They were also on the 12th of the Social Charts and Billboard.
Besides, their "Cravity Season 2. Hideout: The New Day We Step Into" comeback album with its "Flame" lead single, which had been launched in Naver V Live, surpassed 200 million hearts, confirming the band's success.