Celebrity
K-pop Groups Who Did Not Like Their Group Names At First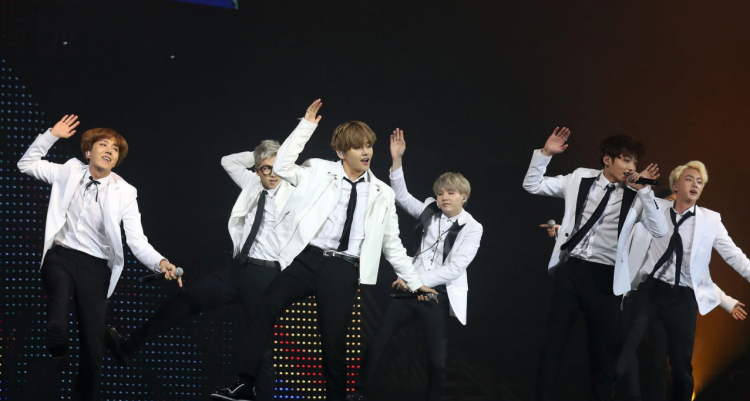 There are several artists with some odd names in K-pop. Even K-pop stars often aren't fond of their group's name regardless of how special the meaning behind it.
Here is a compilation of K-pop icons who disliked the title of their group initially. (via Koreaboo)
Girls Generation
In a previous interview a long time ago, the girl band Girls' Generation members hilariously admitted that they didn't like their group name at first. A few of the members even despised it and wept, showing their intense hatred for it.
The explanation was that not many K-pop bands were called in Korean at the time, so they anticipated an English name for their group, as "Eternity." The members also felt it's also a little odd to use the term "generation."
EXO
EXO had a concept when they started emerging in the K-pop scene and that its members had superhuman abilities.
During his guesting in the Radio Star episode, Chen revealed that he was not superhuman and a fan of the name EXO in the beginning because he considered them to be somewhat humiliating.
BTS
BTS members initially disliked their group name, and they were embarrassed about it. For those who don't know, BTS stands for 'Boy Scouts Bulletproof' in Korean translation.
The members were indeed shrinking in humiliation, even refusing and advising the managing label not to publicize it. The band leader RM confessed that their band name brings up many painful recollections in the early days of their debut days.
"For us, we have traumatic memories that, for the next three years, we told nobody other than our family members and friends regarding our group name."
GIRLS' GENERATION SUB-UNIT GROUP 'TaeTiSeo'
Girls Generation sub-unit members expressed how they disliked their sub-unit names first, just like how they felt with their group name with 'Girls' Generation.' Throughout their interview with Guerilla Date, they revealed that their name was established from their managing label.
The members were angry. After all, it was the least artistic name because it only includes their names' first phrases. The members, though, really like the name now and respect their company's decision.