Celebrity
Park Seo Joon And Peakboy Exudes Chemistry Together + Talk About Their Close Friendship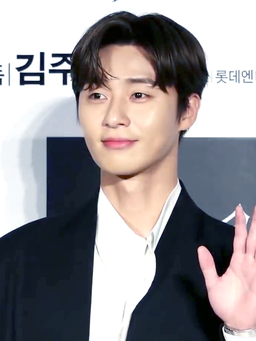 Peakboy and Park Seo Joon show unique chemistry as they discuss their friendship on "Peakboy's Arcade" through Naver's live audio streaming service NOW.
On September 18, in the show named Peakboy, a special guest actor appeared. Peakboy was hosting for the first time, and he confessed that he was nervous at that time.
Park Seo Joon commented that telling everyone to cheer him up. Peakboy was touched by his caring attitude and said that Park Seo Joon is kind-hearted.
Then Park Seo Joon talked about their friendship and shared that they went to the same high school, and though he is acting right now, both friends dreamed of pursuing arts and physical education, which is why they became close together. They worked hard with the same passion, and Peakboy is necessary to Park Seo Joon.
Peakboy asked Park Seo Joon what would be like in his five years; he answered that he would be 38 years old and five years is not far away from him, and he thinks that it would be the same as now. Peakboy told him to leave a message for himself to look at after five years.
He said in the video that he is doing very well, as always. He knew you would not get in trouble, and he hopes that he would continue to be happy.
After the show, both of them posted a picture together in their respective Instagram accounts. Peakboy stated that he does not know what they talked about, but it was already an hour has passed.
It was refreshing for him to meet an old friend in the studio, and it will also be a good memory for him. It a suitable hosting for him, and he will try harder next time.
On the other hand, Park Seo Joon said that to support Peakboy a lot and he does not need a diet while referring to Peakboy's song featuring MAMAMOO's Wheein. (Via Soompi)