Music
ASTRO's Sanha & Moonbin Drop Harmonizing Duets In 'IN-OUT'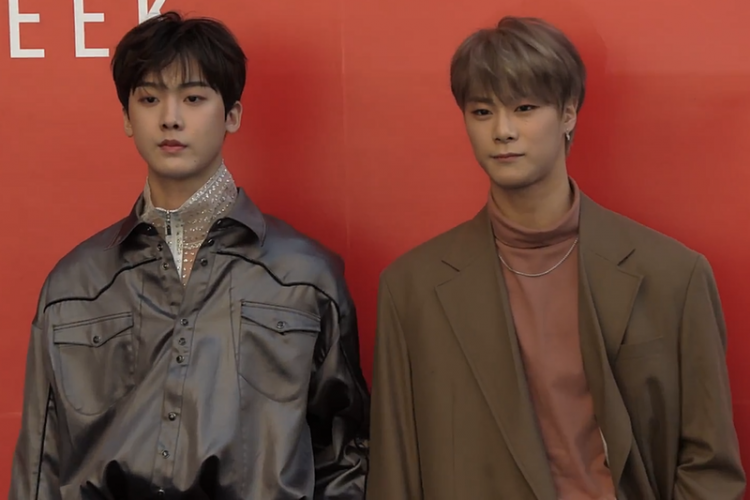 ASTRO's duet-sub-unit Sanha and Moonbin graces the K-pop music scene with their outstanding and enlivening tracks of their first extended play entitled IN-OUT. The duet showed off their charms and harmonizing vocals in the purposeful five tracks of the album.
IN-OUT
The anticipated album kicks off with the song called Eyez On U, where Sanha and Moonbin revealed a different side of them as artists. According to Hellokpop, the said track is a Future R&B, alongside distinct instrumental and well-created melody words.
BAD IDEA is a track that sings of the beauty of simplicity, but at the same full of sophistication through its heart-thumping bass and drum beat. Moreover, the track comprises the sounds of guitar, as it gives prominence to the duo's vocals.
The next track after BAD IDEA is the R&B categorized song called Alone, tagging in a vintage piano melody. The words of the said song express the sadness and loneliness brought by waiting for a call from a particular person.
The fourth track that bottle up IN-OUT is All I Wanna Do. The song is a mixture of the enlivening acoustic instrumental and the duo's unique vocals, making the song a blunt confession. Sanha and Moonbin sing all the possibilities of overcoming various hardships to get to the person you love.
The last song from the album is the track called Dream Catcher, which kicks off with an out-of-this-world melody. The song instantly captures its listeners' attention with its therapeutic vibe from the electric guitar. Also, Sanha and Moonbin prove that their voices are at their best when they are together.
BAD IDEA music video
The music video of the album's lead single showed the duo's marvelous talents as they revealed stunning scenes.
Its storyline best suits the song, making the music video very engaging for its viewers and fans. Furthermore, Sanha and Moonbin's powerful choreography is also one of the music video's alas.