Celebrity
MAMAMOO's Hwasa Tops The Most Buzzworthy Non-Drama Cast Member For The Week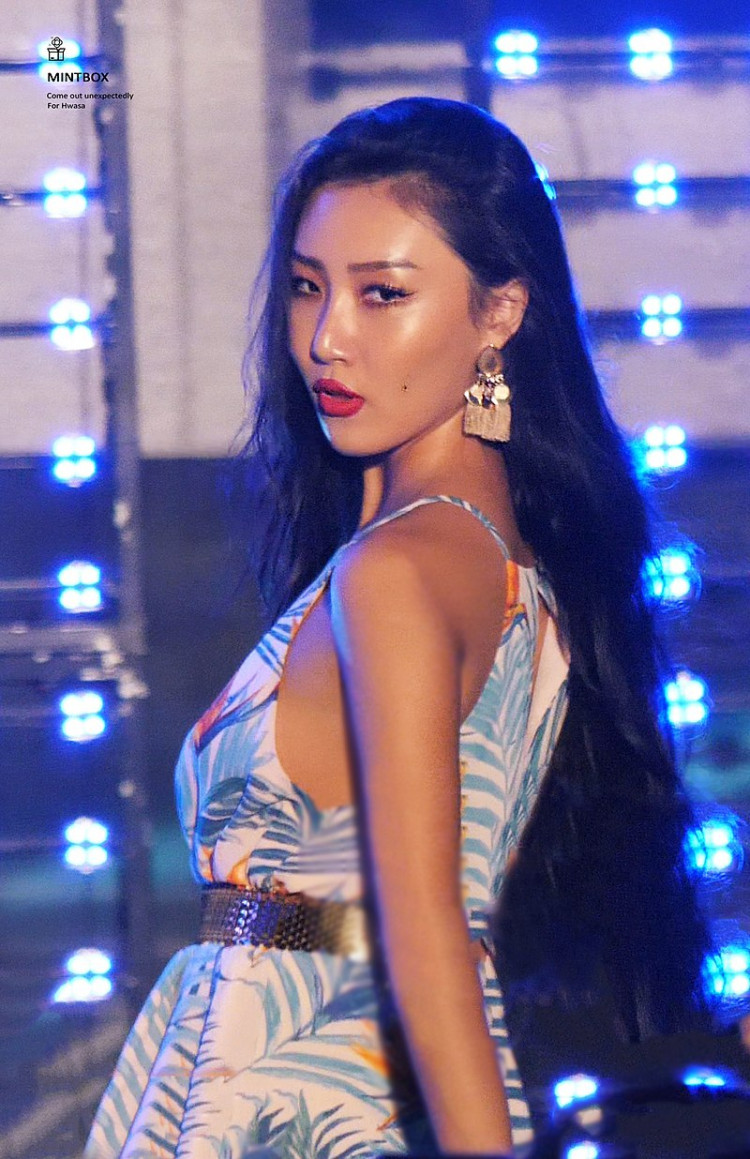 The most buzzworthy variety show personality last week is no other than MAMAMOO's Hwasa!
Good Data Corporation has revealed its non-drama TV show rankings and its cast members that generated the most buzz from September 7 to 13. Through the analysis of news articles, blog posts, online communities, videos, and social media posts, the rankings were compiled from about 166 non-drama TV shows that are currently airing or set to be airing soon.
Taking an impressive No. 1 stunt is JTBC's "Hidden Singer 6" on the most buzzworthy list for non-dramas for the week. The music variety program first aired in 2012 that pits a singer against contestants who say they have perfected impersonating the singer's voice. After hearing all of them sing, an audience then tries to vote out all of the impersonators. Throughout its various seasons, the show has been notedly loved.
Rising on the No. 2 spot is Mnet's "I-LAND," followed by TV Chosun's "Love Call Center" in No. 3 and "King of Mask Singer" in No. 4.
Here's the list of the top 10 below!
JTBC's "Hidden Singer 6" – 4.74 percent
Mnet's "I-LAND" – 4.35 percent
TV Chosun's "Love Call Center" – 3.95 percent
MBC's "King of Mask Singer" – 3.88 percent
MBC's "Home Alone" ("I Live Alone") – 3.78 percent
MBC's "How Do You Play?" – 3.09 percent
JTBC's "In The Soop BTS Ver." – 2.84 percent
JTBC's "Ask Us Anything" – 2.79 percent
KBS2's "Yoo Hee Yeol's Sketchbook" – 2.7 percent
SBS's "Running Man" – 2.5 percent
Meanwhile, on the list of buzzworthy non-drama cast members, grabbing the No. 1 spot is MAMAMOO's Hwasa after her episode of "Hidden Singer 6" aired last week. While skyrocketing 199 ranks to the second spot is Uhm Jung Hwa after appearing on "How Do You Play?"
Check out the top 10 bussworthy non-drama cast members here!
Hwasa ("Hidden Singer 6")
Uhm Jung Hwa ("How Do You Play?")
Kim Da Hyun ("Voice Trot")
Kim Young Kwang ("Home Alone")
Im Young Woong ("Love Call Center")
Girls' Generation's Seohyun ("Ask Us Anything")
Go Kyung Pyo ("Ask Us Anything")
Jung Eun Pyo ("The House Detox")
Ha Hee Ra ("Radio Star")
JYJ's Kim Junsu ("Love Call Center")