Celebrity
BTS Jimin Went Viral On Twitter As 'The Guy With The Green Jacket' After Performing For 'America's Got Talent Season 15'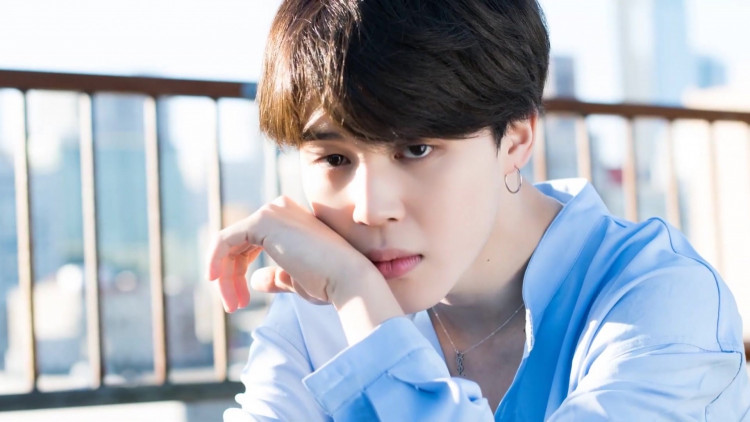 Two years after going viral on Twitter as "The Guy In The Red Suit", BTS Jimin is back once again as he Ignites on Twitter after the group's performance in the talent show "America's Got Talent Season 15."
BTS has been invited to grace the stage of "America's Got Talent Season 15" and perform their Billboard Hit single "Dynamite." All the members of the group were stunning in the performance, but everyone's eyes were star-struck after seeing Jimin light up the stage.
As of today, BTS Jimin has now been trending on Twitter with over 100k tweets for his dazzling performance of "Dynamite" in "America's Got Talent Season 15" as he is dubbed as "The Guy With the Green Jacket."
Jimin who appeared in a classic retro style by wearing a green Gucci jacket with bell-bottom jeans along with an all-back hairstyle, immediately became the center of attraction as he charmed everyone watching their performance with his vocals and visuals during the close-up shot in the pre-chorus of the song.
PARK JIMIN pic.twitter.com/zO2DGDY12q

— jimin pics (@parkjiminpics) September 17, 2020
PARK JIMIN pic.twitter.com/v5H4n67GaP

— jimin pics (@parkjiminpics) September 17, 2020
The BTS member has also been praised by everyone, including people who don't know BTS, with his dancing skills and his double 360 degrees spin at the video.
After watching BTS performed at the "America's Got Talent Season 15" video, American locals have been asking about Jimin: "Who is the guy in the green jacket?" and went viral on Twitter for the multiple questions people have been asking.
Other than that, celebrities have also praised Jimin and BTS for their performance at the talent show, as AGT presenter Terry Crews posted to hype the K-pops idols using a Jimin-focused GIF, while a freelance reporter in New York Ruthy Munoz posted a video of the BTS member and complimenting on his dancing skills.
They rocked this performance! #BTSonAGT pic.twitter.com/ZeoNBD665A

— terry crews (@terrycrews) September 17, 2020
#BTS Park Jimin with the beautiful dance moves ladies & gents. https://t.co/YTdrJ1CKS8

— Ruthy Munoz (花木兰) (@ruthymunoz) September 17, 2020
In addition to that, "America's Got Talent"s official Youtube account used Jimin's photo as a thumbnail for their performance in the show.