Celebrity
Haize Officially Signs With Psy's Label: P NATION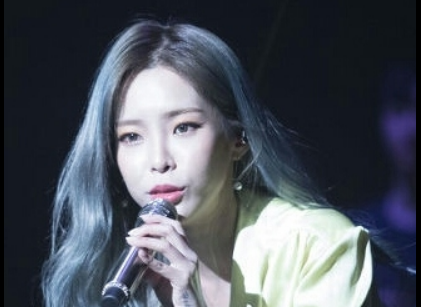 Heize has formally joined the impressive number of artists affiliated with PSY's P Nation company!
Jang Da Hye, best known under her stage name Heize, is a singer, rapper, songwriter, and musician from South Korea. After launching her debut with the EP Heize in 2014, she attracted prominence after participating in Unpretty Rapstar, the second South Korean tv program.
In July 2016, Heize debuted her second EP, and it ultimately ranked at 34 on the Gaon Music Chart. The two songs on the Korean national ranking, "And July" and "Shut Up & Groove," debuted respectfully at 8 and 27.
"Shut Up & Groove" also charted on the Billboard US World bracket. Furthermore, on March 8, 2018, Heize unveiled her fourth EP, Wind (conversely titled Wish & Wind).
The single was well-received, with the hits leading over the charts. On March 19, 2019, Heize published her first full-length solo record, She's Fine. (via Kpopstarz)
The album features 11 tracks and stars Simon Dominic, Colde, Sunwoo Jung-a, Jooyoung, Nafla, and DAVII contributions. She has chosen the album's title because she "wishes to inform people it's all good."
"Billboard rated the record on its" 25 Best K-pop Albums of 2019 "ranking as number 11, stating, "Satin-soft warmth coats the album in pleasant ease, pulling one through the heart of Heize and showing why she is one of her era's most vibrant and thrilling musicians."
Furthermore, Heize debuted the song "We Don't Talk Together," which features Korean rapper Giriboy on July 7, 2019. The old R&B album, produced by Suga, is co-written by Heize and is on how a former couple has grown far from each other. Additionally, the track went to number two on the South Korean Gaon Digital Chart.
Meanwhile, it was announced on September 16, 2020, that Heize is signing with P Nation, a media company created by pop icon PSY.