Music
Check Out Stray Kids React To Their New 'Back Door' MV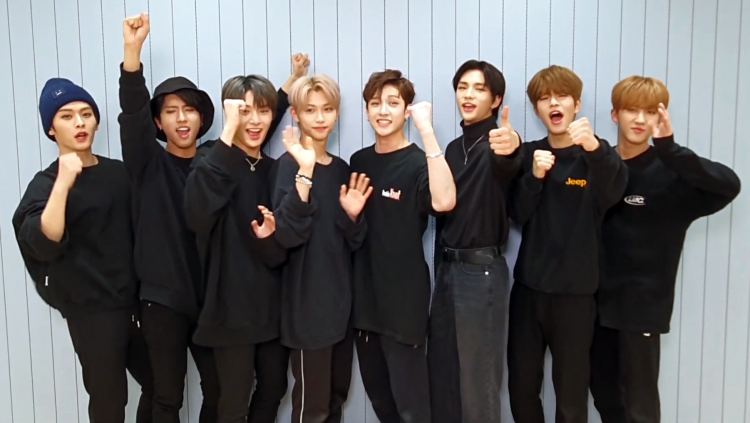 Stray Kids has unveiled their reaction video as they watched their new "Back Door" music video for the first time!
For about 30 minutes before releasing their new music video, Stray Kids members revealed that they watched their music video for the first time. As the group watched themselves dance, Hyunjin mentioned that to include more members during the choreography scenes, the group had to restart filming every time the video cut. The impressed Han shared that the quality of the video is impressive, and Hyunjin responded that the video was made using a good camera.
Later on their reaction video, Changbin is surprised by the video transitions and asks, "How did we change like that?" The other members of the group are amazed as well, noticing the water during their choreography scenes in the first chorus, which was added and made impressive through editing. Seungmin expressed that he will be watching the video twice, being Impressed by the music video outcome.
Furthermore, the members continue to be stunned by the special effects, and they started to replay the moments when the members disappear and multiply. After watching the video three times, Stray Kids wrapped up, and Han says, "You have to look at the surroundings." Lee Know made everyone laugh as he responded that the only thing he sees is Hyunjin, whose light-colored shirt looks like his skin.
I.N then noted that their "God's Menu" music video was fascinating to watch, but "Back Door's" video is even better.
Finally, after the group finishes watching their video, Bang Chan says that he's curious about their fans' reactions. Seungmin then agreed and shared that he also likes to watch their fans' reaction videos. Like Seungmin, Felix butted in and revealed that he's excited for the fans to see the music video themselves.
Here are the reactions of Stray Kids' members for their new music video for "Back door"!