TV
Upcoming Drama 'Joseon Exorcist' Releases Possible Line-up For Its Cast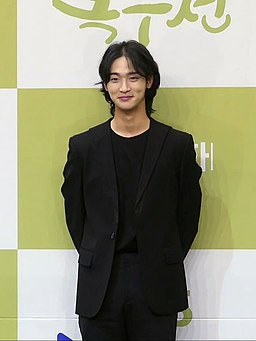 Upcoming historical drama "Joseon Exorcist" starring actors Jang Dong Yoon, Kim Dong Jun, Kam Woo Sung, Jung Hy Sung, Park Sung Hoon, and Lee Yoo Bi.
The fantasy and action sageuk (Korean historical drama) " Joseon Exorcist" will occur after the establishment of the Joseon dynasty and telling the story of an undead that will come back to life after being killed by the royal family.
The writer of the "Doctor Prisoner" Park Kye Ok and the producing director of "Six Flying Dragons" and "Nokdu Flowers," Shin Kyun Soo will be working together for the upcoming drama.
Earlier this year, it was reported that Jang Dong Yoon is in talks in joining the SBS drama taking the role of Prince Chungnyeong. His agency Dongyi Company confirmed that Jang Dong Yoon received an offer for the drama "Joseon Exorcist."
Jang Dong Yoon also confirmed that he would be starring in the upcoming OCN drama "Search," which will be premiering this October 17.
On September 15, the production confirmed that Lee Yoo Bi is receiving an offer for the upcoming drama "Joseon Exorcist" for a lead role. The show wished that this will be her first return to the small screen after almost three years.
Meanwhile, on September 2, WIP, the agency of Kam Woo Sung, received a casting offer for the drama and is currently reviewing until this time. Nothing is confirmed.
On the same day, BH Entertainment, Park Sung Hoon's agency, stated that the actor is positively considering the casting role for the upcoming drama. Park Sung-Hoon who starred in the KBS 2TV drama "Into The Ring."
The next actor that received a casting role is Kim Dong Jun. He is reported playing the role of Byeo Ri, who also has good looks but kept anger inside him after being bullied since his childhood.
Moreover, on September 14, according to J Wide Company, the actress Jung Hye Sung is considering the sent casting offer. If she accepts the job, it will be her first time returning since her 2016 drama "Love in the Moonlight." (Via Soompi)