Music
Check Out: Male K-Pop Idols Who Produced Record-Breaking Tracks For Female Idols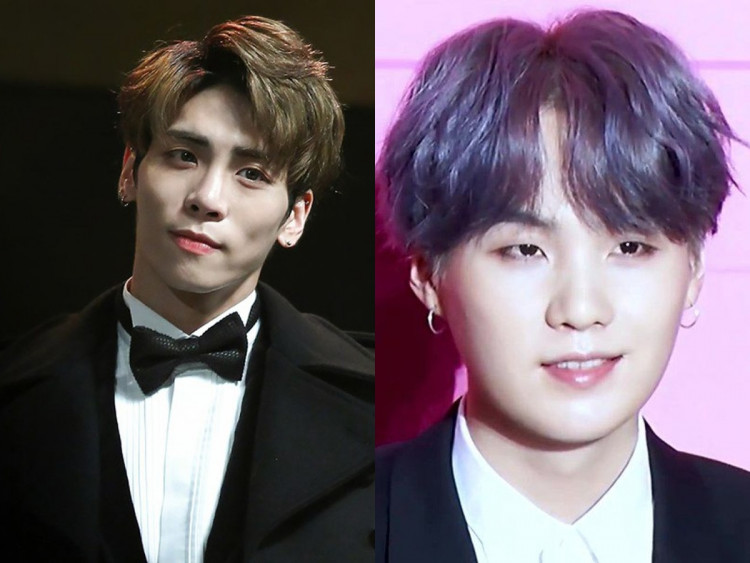 Since the K-pop culture emerged, there have been numerous instances where K-pop idols have produced songs or other bands. Kpopstarz has listed the prominent male idols who have been generous enough to share their compositions and talents to female idols.
SHINee's Jonghyun
The late SHINee member, Jonghyun, had been very active in composing and writing tracks when he was still alive. Such title includes 'Breath,' which he wrote for Lee Hi's comeback.
Moreover, he produced IU's chart-topping track called 'Gloomy Clock,' added on the singer's 'Modern Times' album where Jonghyun got a feature.
Block B's Zico
The currently enlisted idol is the lyricist for Kim Sejeong's 'Flower Way' track, aiming to express his regret for being a son to his kind mother.
Furthermore, Zico produced Hwasa's track called 'Kidding,' a b-sidetrack to female singer's 'Maria.' The said song is Zico's surprise gift for Hwasa, making the male singer give it out personally.
Hwasa shared that she was touched and moved by Zico's kind act, considering it is not every day that someone will write her a song.
B1A4's Jinyoung
Jinyoung has produced a handful of tracks in his career. He created 'In The Same Place' and 'When The Cherry Blossoms Fade' for the 'Produce 101' show.
'When The Cherry Blossoms Fade' was listed under IOI's debut album, alongside the track 'Hold Up' for the band's final album.
BTS' Suga
Suga has teamed up with Suran for 'Wine,' which features rapper Changmo. The song earned the fans' praises, leading for it to reach the second spot on Gaon's Digital Chart.
Moreover, Suga produced 'We don't talk together' for Heize, a track about ex-lovers stumbling upon each other after a long while.
SEVENTEEN's Woozi
Woozi produced and wrote 'Downpour,' which IOI's final track. Fans love the said track because of its gentle yet sad note about parting with their fans, sending them to hope to meet them again soon.
Additionally, Woozi has produced songs for his respective group, SEVENTEEN.