TV
Super Junior D&E Got SM Entertainment Founder Lee Soo Man To Pay For Their Meal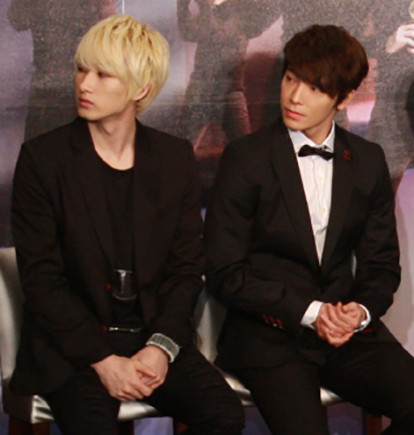 Super Junior D&E got the founder of SM Entertainment, Lee Soo Man, to pay for the bill of their sumptuous meal in a private room with Kang Min Hyuk of CNBLUE on the latest episode of the reality-variety show "The Manager."
The broadcast last September 12 of the MBC reality show continued to follow Eunhyuk and Donghae as they prepare for their comeback with their latest mini-album titled "BAD BLOOD."
Towards the end of the episode, Eunhyuk began worrying that they did not secure enough screen time for them on "The Manager." Meanwhile, Donghae reassured Eunhyuk that they did enough. Still, he insisted that they should be filming themselves, grabbing a meal, and inviting some celebrity friends to extend their air exposure.
To take things to a whole new level, Super Junior D&E called Lee Soo Man to check if he is free. Donghae told Lee Soo Man that they are filming for an episode of "The Manager" before asking him where he is.
The duo is hoping that Lee Soo Man will accept their invitation and join them for the episode. Eunhyuk explained that they are about to grab a meal, but Lee Soo Man misunderstood the call and thought they wanted him to pay for the meal.
After the unexpected turns of events, the duo went with the flow and accepted the offer of Lee Soo Man for a free meal. SM Entertainment founder suggested an excellent place for them, which has good food and a nice restaurant. Lee Soo Man made a reservation under his name.
When Super Junior Donghae and Eunhyuk arrived at the restaurant, they were surprised that Lee Soo Man booked a private room.
The restaurant manager came to greet them and mentioned that Lee Soo Man called them personally to book a place, and he will be covering all expenses of their food and wine. The duo turned to the camera and saying that they love Lee Soo Man. (Via Soompi)