Music
Stray Kids Reveals Excitement For Their Comeback With 'Back Door'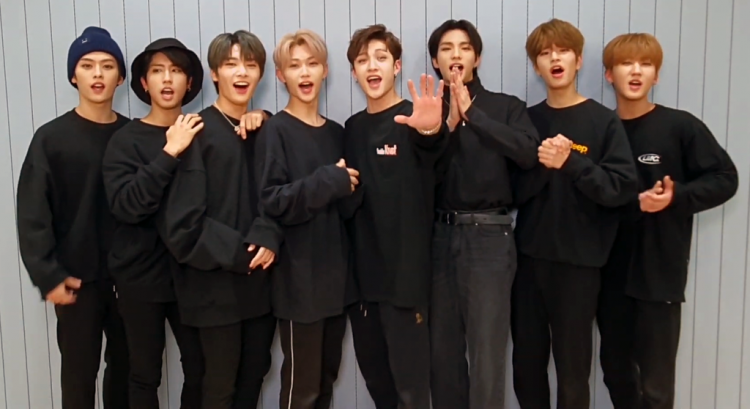 A few minutes from now, Stray Kids will be giving you the mood once again with their new music!
On September 14, Stray Kids will be coming back with their repackaged album "IN生" ("IN LIFE") featuring the title track "Back Door."
The Stray Kids members expressed their anticipation for the comeback as they commented that they are pleased with just the idea of being able to let our fans listen to new music. "We thought a lot about our comeback practice immensely." The boy group also heightened the excitement for their title track, as they revealed that the boys were anticipating "Back Door" even before its completion. They added that following their well-loved track 'God's Menu,' they are hoping that 'Back Door' will be even more well-received by listeners.
The octet also emphasized the importance of their fans' reactions to their music, saying that their fans' feedback and responses are the force that drives them to create even better music and performances.
"Back Door" is a track that promises a festival-like sound, using effects that will delight both the eyes and the ears. It is co-composed by 3RACHA (Bang Chan, Changbin, and Han. Park Jin Young, JYP Entertainment founder, complimented the group's producing trio, saying that the track was well-made. The members themselves stated that they have even more confidence because they enjoy the song.
Furthermore, Stray Kids also commented that they would keep working hard to put out their music and live up to their expression, 'Stray Kids is their genre.'
Previously, it was revealed that the group surpassed 300,000 stock pre-orders setting a new personal record with the repackaged album. Their feat exceeds their previous record in June of 200,000 stock pre-orders for their studio album "GO生" ("GO LIVE").
The boys' album, "IN生" ("IN LIFE"), will be including 17 songs in which all the members participated in writing. The album will be out along with the music video of "Back Door" on September 14 at 6 p.m. KST.