Celebrity
Oh My Girl's YooA Shares Thoughts On Her First Solo Album 'Bon Voyage'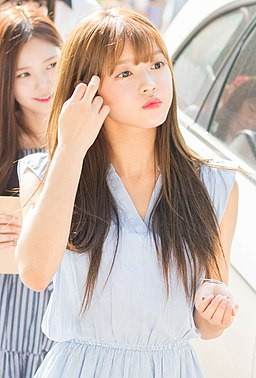 Oh My Girl's YooA talks about receiving encouragement from group members and more!
On August 7, Oh My Girl YooA held an online showcase to celebrate the release of her first mini-album "Bon Voyage" and the music video for her title track in the same name as well.
This album marks YooA's official debut as a solo artist. She nervously explained that she could not sleep, and YooA is not usually the nervous type of person, but she was scared in this case.
After almost six years of promoting with Oh My Girl, YooA used anxiety as a stepping stone and an opportunity to work even harder to fill up the stage with her extraordinary presence.
The title track "Bon Voyage" puts you into a magical vibe and envokes feelings of being inside with nature. YooA commented that it could be considered as a unique song.
The dreamlike and mystical music starts, but the chorus has a jungle-like vibe that somehow changes the mood of the song. The listeners might feel that the song is dynamic and fresh. She thought it would also be nice to let the listeners feel the comfort even though in the hard times by mere thinking of Mother Nature.
In addition, YooA responded on why she chose to debut with a mini-album. She also wanted to have a lot of tracks that express her unique music. The mood of each song varies on her voice and her expression. She wanted to show everyone how she could interpret the pieces in her style.
Moreover, the singer talked about more of her unique colo, thinking of the fact that the seven members of Oh My Girl represent the seven colors of the rainbow rather than defining herself as one of the colors, and she believes she is closest to emerald. (Via Soompi)