Celebrity
Check Out These K-pop Idols Under The Same Agency Who Dated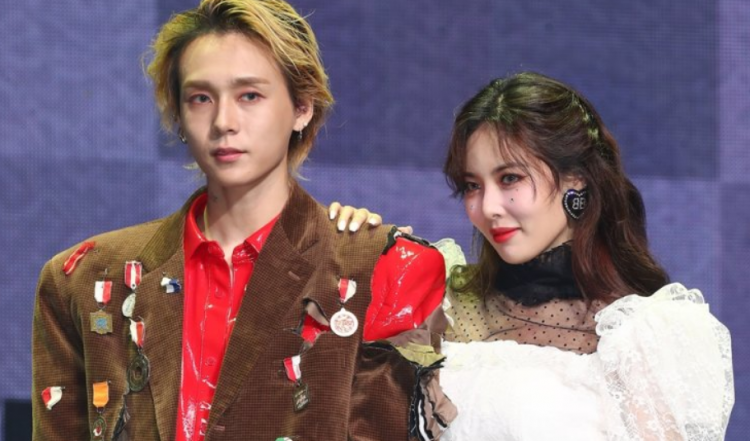 Dating labelmates are rare as celebrities under the same managing label treat each other more as a family. However, there have been cases where K-Pop labelmates entered into a relationship.
Here are some of them:
Girls Generation's Taeyeon and EXO's Baekhyun
Rumors started appearing in 2014 that Taeyeon and Baekhyun were in a relationship after many claims that the two went together on clandestine dinners. The stories soon began to attract many audience's attention, and finally, SM Entertainment acknowledged the pair were in a relationship.
After having dated for one year and four months, Taeyeon and Baekhyun eventually broke up in 2015, confirming that the two parted ways because of their hectic schedules and grew apart gradually.
f(x)'s Krystal and EXO's Kai
Dispatch announced back in 2016 that Kai and Krystal were dating, which captured a majority of folk's attention. Not long afterward, SM Entertainment has reported that the pair dated.
However, after having dated for just a little over a year, Kai and Krystal split up in 2017. Someone who allegedly was related to Kai and Krystal said the two split up because of their hectic schedules.
Ex-Wonder Girls' Yeeun and 2AM's Jinwoon
Yeeun and Jinwoon started dating in 2014 when both of them have been under JYP Entertainment. It was at JYP Entertainment that the two began to grow feelings spontaneously for one another.
However, after four years of dating, Yeeun and Jinwoon broke up in 2017. An industry source confirmed the two had broken up after being separated away from each other.
HyunA and DaWn
Both HyunA and Dawn used to be under Cube Entertainment. However, both got thrown out because of their relationship. Rumors of HyunA and Dawn's dating back in 2018 began to circulate, but Cube Entertainment refuted these reports.
Not long after the label's announcement, HyunA and Dawn stepped out and announced they were in a relationship. Cube Entertainment was not in favor, so they decided to withdraw both HyunA and Dawn from the agency because of "lost trust."