Music
CRAVITY Receives Praise From U.S. Billboard Columnist Jeff Benjamin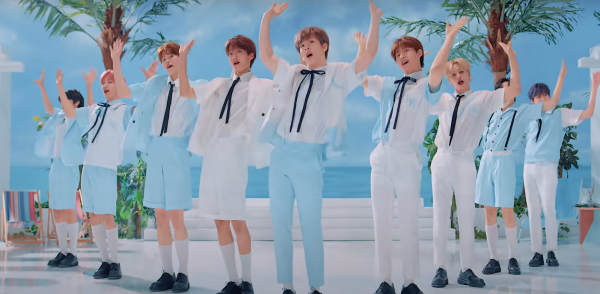 The known U.S. columnist of Billboard, Jeff Benjamin, has recently conveyed his appreciation to the K-pop male group CRAVITY on his Twitter account following their comeback album, "CRAVITY Season 2. HIDEOUT: THE NEW DAY WE STEP INTO" and its title track "Flame."
He called the boy group "Super Rookies" as he celebrates their achievements for releasing another album and securing their first win.
He expressed that he is pleased to see that his questions were asked at the comeback showcase of CRAVITY, and he thanks Allen for answering them beautifully. He continued saying that he enjoyed the album very much and described "Flame" having a wonderful and relaxed melody. "It was reallovelyice to see Serim and Allen collaborate with David Amber on "Believer. The exciting "Ohh Ah" was good too."
Furthermore, the columnist shared that he saw some of the group's members as trainees, and he is delighted that they are now in CRAVITY. Jeff Benjamin concluded his message saying that he hopes to see the group once again in person and congratulate the group for a successful comeback.
Jeff Benjamin featured the group CRAVITY earlier in April in an article on the U.S. Billboard website as "a K-pop idol group that made a debut on Billboard social 50." In the columnist's SNS account, he shared that the newly debuted boy group CRAVITY leads the way by topping the iTunes Top K-pop Album Chart in the U.S. with its debut album.
Moreover, Jeff Benjamin, who keeps an eye towards the talented and skilled CRAVITY since their debut, posted a showcase screen with his SNS question. Along with the post is CRAVITY's photo, who topped SBS MTV's "The Show," showing that he watches the group in their growth as a male idol group.
Currently, CRAVITY presents a more advanced musical world with its new album "The New Day We Step Into, with the spotlight on Billboard columnist Jeff Benjamin which attracted many music fans around the world.