Celebrity
Check Out Some Of The Most Shocking Revelations From K-Pop Idols!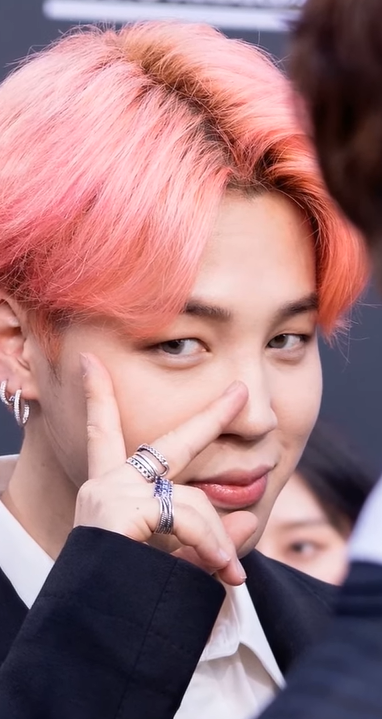 Living a private life as a K-pop idol has always been challenging, with cameras following them every day, and everyone wants to document every move they make. However, there were times they've made a shocking revelation to their fans from their past and secrets they kept from the public eye.
With that said, here are some revelations from K-pop idols that shocked fans.
Jimin Revealing About His Debut
Over the years, critics have credited BTS with their choreography in their music videos and member Jimin for being an agile performer, but with the news saying he almost didn't debut with the group for the same reason left his fans in a shock.
During one of the episodes of JTBC's "Please Take Care Of My Refrigerator," BTS Jimin revealed that he almost didn't make the cut to be a BTS member, saying that he was a major in contemporary dance in his college days and find it hard to adjust to the dance style a K-pop idol is used to.
BLACKPINK Being Poor On Their Trainee Days
BLACKPINK is now one of the most successful girl groups in the business with their music videos releases breaking records on Youtube. However, getting to the top was not easy when the group revealed that they were struggling trainees under YG Entertainment.
On the show "24/356", BLACKPINK revealed that they were poor as trainees under the record label, that they can't even eat three times a day and only lived on eggs and strawberry jams. They also revealed that their living quarters were full of cockroaches and centipedes.
Hyuna And Dawn Announcing Their Relationship
Being a K-pop artist has many sacrifices, including not being able to go out and date because this offers only distraction according to the record labels. But in 2018, rumors have circulated that Cube Entertainment artists Hyuna and Dawn are having a romantic relationship with one another. The company immediately shut down the rumors, stating that there were not true.
However, things got through an unexpected turn when Hyuna and Dawn publicly announced that they were dating at that time, shocking the public and their fans. Cube Entertainment didn't take the news lightly and officially released a statement that both artists' contracts will be withdrawn from the company for mistrust and couldn't regain the two artists' trust.
After the incident, Hyuna and Dawn signed under P-Nation, K-pop singer PSY's company.
TWICE's Jihyo Almost Gave Up Her Dreams In Becoming An Idol
Jihyo today is known for being a leader and a TWICE member, but that wasn't the case as the idol revealed that she almost gave up on her dreams to become an idol. During one of the episodes of "Carefree Travelers," Jihyo stated that she wanted to quit right before TWICE debuted.
The group she was supposed to debut in ended up disbanding. Everything came crashing down on her that she wants to give up.
Fortunately, Jihyo was given a second chance through the show "SIXTEEN" and debuted with TWICE.
BTOB's Peniel Being Open About His Hair Loss
Being a K-pop idol, their hair is a part of who they are and is also a way to express themselves, but that wasn't the case of BTOB member Peniel as he revealed that he suffered a severe hair loss condition known as alopecia.
During an episode of "Hello Counsellor" in 2016, BTOB member Peniel shocked his fans, revealing that he's suffering from severe hair loss, stating that he was not forced to lie as the condition was apparent to the public.
In 2018, Peniel shared that his condition was getting better and was able to grow his hair back, stating that he stopped going to the hospital for treatment after his public confession.