Music
CRAVITY Tops Tower Records Chart Ahead Of Its Japan Debut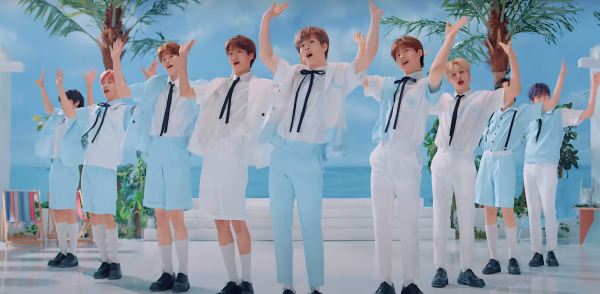 Even though the monster rookie boy group has yet to step in Japan for their upcoming album debut, CRAVITY has already been making waves on charts by topping the Album Chart of Japan's Tower Records.
As per Tower Records' official website, the comeback full-length album of CRAVITY titled "CRAVITY SEASON 2. HIDEOUT: THE NEW DAY WE STEP INTO" has already topped the overall weekly chart.
With this news, the Korean boy group proves that they have emerged to be the next generation of global superstars. The group's ability to have achieved the feat right before their Japan's official album debut only raises expectations for the immense success that the group will be savoring after their debut.
The group's achievement is more special because their songs "Believer" and "Realize" reveal CRAVITY's origin story, making it very close to the group's heart, adding meaning to their success.
Moreover, it was also revealed earlier by the Hanteo Chart that CRAVITY has sold 82,254 copies of their mini-album "CRAVITY SEASON 2. HIDEOUT: THE NEW DAY WE STEP INTO." The achievement adds up to the group's recent victory being able to bag the award of "Rookie of the Year" at the 2020 Soribada Awards.
Meanwhile, CRAVITY ranked one on the SBS MTV's "The Show" on September 1. And after the broadcast of their performance, the hashtag "Glame1stWin" and the group's fandom name "Lovity" has been topping the trending hashtags on various SNS platforms. According to Koreaboo, the group's take over Tower Records' Album Chart is just the supergroup's latest achievement because CRAVITY has consistently showcased massive popularity since its debut in April.
CRAVITY has been topping the 3 top spots in iTunes' Top K-Pop Album Chart in 12 regions worldwide and taking the top four on the global iTunes Album Chart with their debut album "CRAVITY SEASON 1- HIDEOUT: REMEMBER WHO WE ARE."