TV
Kwak Dong Yeon Confirmed To Star In tvN's Upcoming Drama 'Vicenzo'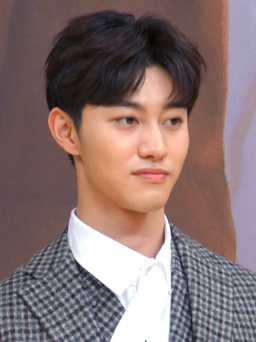 tvN's "Vicenzo" announces additional cast - Joining Song Joong Ki and Jeon Yeo Bin - is Kwak Dong Yeon!
tvN's upcoming drama, "Vicenzo," tells a story of Vicenzo Cassano, an Italian lawyer, and a Mafia adviser who moves back to Korea due to some conflicts within his organization that also gets involved with the tough lawyer Hong Cha Young. With them working together, they achieve justice by utilizing the methods that are used by villains. The drama will bring strong emotions to viewers as the heroes in the dark go head to head with the real villains who can not be brought down using the lawful method.
Kwak Dong Yeon plays the role of Jang Heo Seo, the head of Babel Group. He has the power and wealth since he was at a very young age. He is a violently goal-driven person that fixed his eyes on winning. Moreover, he is abusing his powers and oppresses others without fear of guilt and conscience. On the other side of the story, Jang Heo Seo is a man full of dread on the inside.
The great chemistry is sure to be evident with Kwak Dong Yeon, Song Joong Ki, Jeon Yeo Bin, and 2PM's Taecyeon, who previously confirmed to be in the drama. Meanwhile, playing the Italian lawyer and Mafia adviser Vicenzo Cassano will be Song Joong Ki. In contrast, Jeon Yeo Bin will play as the lawyer Hong Cha Young, and Taecyeon will be the intern Jang Jun Woo.
Kwak Dong Yeon made his debut in 2012 with "My Husband Got a Family" and also starred in "Modern Farmer," "Fight For My Way," "Love In The Moonlight," "Doctor Detective," "My ID is Gangnam Beauty," and much more. He recently made a special appearance on tvN's "Its Okay To Not Be Okay," where he captivated the audience with his powerful acting skills. (Via Soompi)
"Vicenzo" is scheduled to premiere in the first half of 2021.