Music
7 K-Pop Songs With Official English Version That Give Justice To The Original Version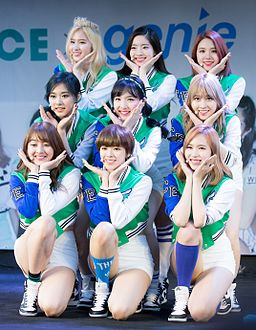 Over the years, many K-pop songs have been known worldwide, and since it has been the absolute jams, they have official English versions made. The English version releases made international fans very happy because they can finally sing along to their favorite songs.
Here are some K-pop songs with an official English version that mirrored their original Korean counterparts.
1. TWICE – "More & More"
The lyrics of Twice's latest hit "More & More" were translated to perfection, and they maintained the beautiful essence of the original Korean version.
2. TXT – "Cat & Dog"
The two versions of this cool single equally mirrored one another through its lyrics as TXT uses lines interchangeably in some parts of the songs, and they even added a touch of wordplay.
3. EXO – "For Life"
What could be as good as EXO's winter ballad? A simply bedazzling English version brought to you by Chanyeol and D.O. in an acoustic setting.
4. (G)I-DLE – "Oh my god"
(G)I-DLE gave two versions, two different stories but the same unique energy. The (G)I-DLE takes an extra hit on the English version making it more badass, that will make you say, "Oh my god."
5. DAY6 – "Congratulations"
The English rendition of their song "Congratulations" takes all the feels from its original Korean version that was sung delicately. DAY6 got all you have been looking for, from stunning visuals to amazing vocals and bilingual music.
6. Red Velvet – "RBB (Really Bad Boy)"
Red Velvet performs well in any language they are performing. They always make sure to hit all the notes right by being themselves.
7. BTS – "Mic Drop" (Steve Aoki Remix)
In the remix version of Steve Aoki, J-Hope and Suga may keep their original verses, but the rest of the song was translated to English, and some lines were preserved to keep the attitude of the original BTS.
Let us know what other K-Pop songs that have their official English version in the comment section below.