Music
Former Monsta X Member Wonho Teases Fans With Upcoming Single 'Open Mind'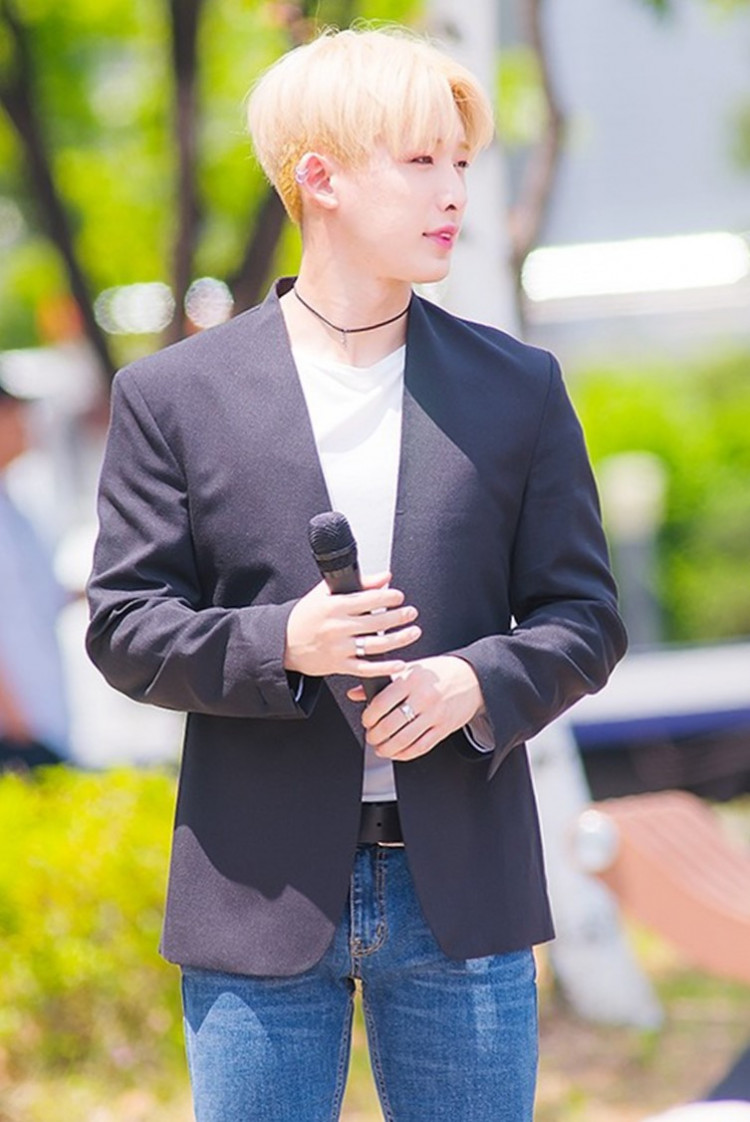 Former Monsta X member Wonho releases a teaser MV for his solo single "Open Mind" that features the singer's dancing skills and more!
On August 30, KST, Highline Entertainment officially releases a teaser video of the new upcoming single for former Monsta X member Wonho's "Open Mind." According to publications, the main focus of the teaser MV is to highlight the song's choreography, to which fans can see the singer dancing to his upcoming single accompanied with dancers in the background.
In the teaser video for "Open Mind," Wonho appears to be in the game of attraction as the singer is seen entering a luxurious room with blue silk sheets while tossing a coin. Shortly after, he appears in an elevator with a white suit, while climbing floor by floor, his attire has changed onto a blue suit.
There is also a clip showing Wonho dancing to the rhythm for "Open Mind" in a room with black walls with dancers behind him. Later on, the singer is sporting a leather vest, showing his muscular body and ending the trailer with the song's title, while wearing a red suit.
"Open Mind" is part of Wonho's solo album "Love Synonym #1: Right For Me" as the title track of the album and the first track for the album "Losing You."
According to previous reports, "Losing You" is a romantic ballad that sets a new tone and signals the new era for the soloist,
Meanwhile, Wonho revealed on a Rolling Stone interview that "Losing You" is also dedicated to his fans, saying that he is here today with his fans' support and that thought of losing them is the hardest thing he could think of.
The former Monsta X member continued that the song is all about the connection between people and the selflessness of loving someone so much that you become one with them, and they become even more important to you than yourself.
In earlier reports, Wonho left Monsta X for multiple allegations against him regarding his behavior. The police have found that the singer is wrongly accused and named after being cleared of the process. Other reports are saying that he was allegedly smoking marijuana before joining the boy band in 2013.
In the meantime, Wonho's solo album "Love Synonym #1: Right For Me" will premiere on September 4 that includes tracks such as "Losing You" and "Open Mind."