TV
Baekhyun Reveals Dancing On The Subway During His Trainee Days + Kai Shares Being Scolded By His Mother For Dancing On The Streets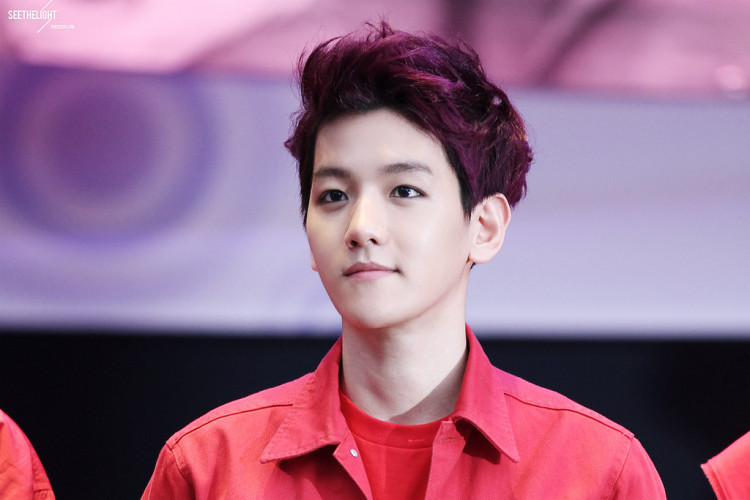 JTBC's "Ask Us Anything" features Baekhyun and Kai, who dished in their careers' early days!
On August 29, the seven members of SuperM appeared as guests on the variety show where they performed their latest single "100" and gave viewers a glimpse of their upcoming song "Tiger Inside."
Baekhyun asked the cast members something that he often did during his trainee days before he debuted as a member of EXO, during the program's signature guessing game segment. After spilling the incorrect guesses, Seo Jang Hoon finally managed to figure out the correct answer: Baekhyun often practiced dancing on the subway back when he was a trainee.
With a laugh, Baekhyun confessed that it wasn't because he lacks time, but doing extra practice means improving his skills. He revealed that way back then, he was proud of having gotten into SM and wanted everyone to see him as an SM trainee in just one look.
Baekhyun went to recall that he and Chanyeol always took the same route in going home. During that time, he shared that Chanyeol and him both lack dancing skills, and they end up splitting a pair of earphones and listen to music together.
Furthermore, Baekhyun added that while dancing one time on the subway, a little boy looked at him. When he got off the train, the boy gave him a piece of caramel candy, and with Baekhyun looking back on it now, he expressed that he probably looked cool back then.
Meanwhile, Kai revealed that he had done something similar when he was still a rookie idol. Explaining with an embarrassed laugh, Kai said that he danced a lot when he was walking.
Right after he debuted, Kai shared that he went to Myeongdong with his mom, and in a place where there are lots of people, he danced while walking with her without realizing it.
He exclaimed that his mom told him to stop dancing because he was embarrassing her, and she ended up running away from him.