Celebrity
BTS Jimin's 'Filter' Ranks Highest Korean Single On Billboard's World Digital Song Sales Chart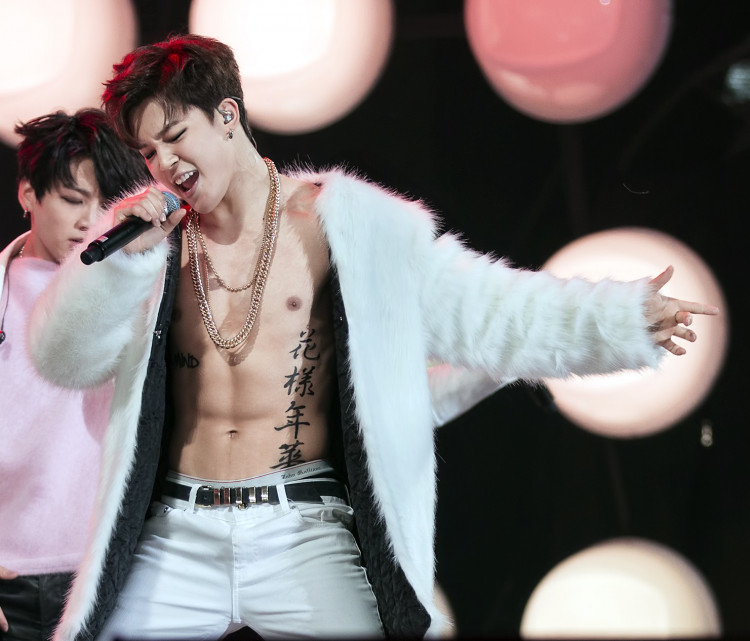 BTS member Jimin broke another record as his single track "Filter" reaches the Billboard's World Digital Song Chart.
BTS Jimin's solo single "Filter" has been making waves in the United States, now ranked at the 6th spot for the best-selling international digital singles and the highest-ranking solo song from a Korean artist. On August 25, the World Digital Song Sales Chart has released the official ranking for their list, and "Filter" has secured a spot on the said list.
The World Digital Song Sales Chart ranks the 25 best-selling international singles in the United States every week. It is based on some consumption pattern analyzing the units of the song sales, but likewise, the song streams on major music platforms such as iTunes/Apple Music, Google Play, and Amazon.
Jimin's solo single "Filter" has stayed on the World Digital Song Sales Chart for 24 weeks and has previously peaked at number 2. Besides, the single is at the top spot on Amazon's No.1 Best Selling Songs of 2020 and has outranked artists such as The Weeknd, Tones and I, Post Malone, and Billie Eilish.
Meanwhile, BTS member Jimin has also been trending on Twitter as his latest tweet reached 1 million likes in just 1 hour and 17 minutes since its official post, making it the third-fastest tweet to achieve this record. The BTS member broke his own record from his previous tweet that reached 1 million likes in 1 hour and 24 minutes.
BTS Jimin is well known as a record-breaker in 2018 when he was listed as one of the world's most-mentioned celebrities. In 2019, he set the world record as the first and only act in the world to dominate on all top 20 spots in worldwide trends on his birthday.
According to GDT, one of Jimin's birthday hashtag from last year still remains one of the top hashtags for the world's most tweeted category. The #HappyBirthdayJimin hashtag ranked on the 95th spot among the top 100 most tweeted hashtags.