Celebrity
BTS Opens Up About 'Dynamite' On SiriusXM Interview + Recent Accomplishments & More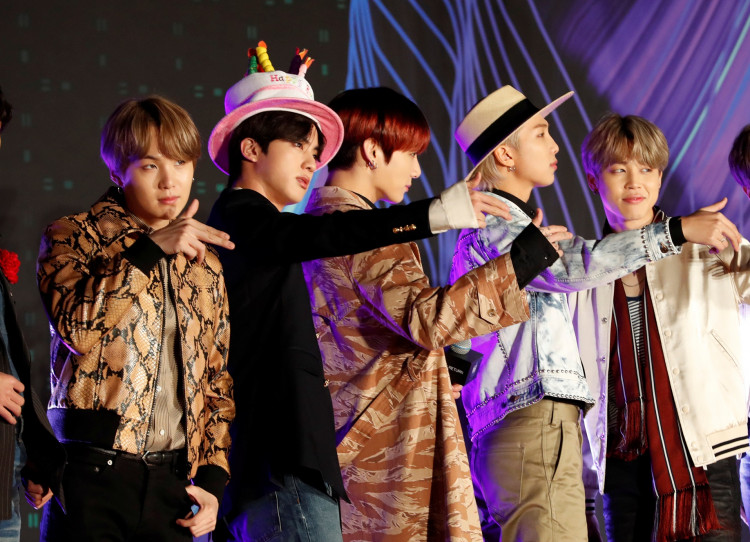 The South Korean all-boy ensemble, BTS, is dominating the K-pop music scene as they unleashed their newest English track called 'Dynamite.' With the enormous achievement of the record, the members had a talk with SiriusXM Hits regarding their success.
The Bangtan Boys appeared on SiriusXM's Tony Fly and Symon as the show's online guests, giving all seven lads a chance to share their sentiments about their newest record entry, that earned a cast achievement just hours after its release.
Aside from 'Dynamite,' the hosts and BTS also dissected topics about many things that will surely enthrall the ARMYs.
'Dynamite' is a song of hope
The bandleader, Kim Nam Joon, best known as RM, blurted out the band wanted to reach out to their beloved ARMYs by sending a hopeful message through their track.
According to RM, the smallest things make life a special and valuable one, and it's all about positive energy. "So, we want to give a message of hope to all the ARMYs all over the world," he said.
Rapper member Suga added that the music video of 'Dynamite' showcases each member of the group to stand out in their unique way, primarily that it is categorized in a retro theme. 'Moon' singer, Jin, exclaimed that they had the time of their lives while shooting the music video.
BTS' success in the virtual concert stage
Among other K-pop groups, according to Kpopstarz, BTS continues to dominate the online concert platform. The matter led the seven dashing lads in thanking their ARMYs for the undying support they always show during their performances.
BTS' choice of pizza flavor
The hosts didn't let the chance pass by asking the boys their pizza preferences, and BTS was very eager to answer the questions!
RM and Jin like their Hawaiian pizza style, while 'Itaewon Class' OST singer, V, chose sweet potato. Meanwhile, Jungkook loves to eat pepperoni pizza, and Suga revealed that he likes tomato pizza.
As per Billboard, BTS can't get enough of this specific fruit, which was later revealed to be watermelon, inspired by Harry Style's summer anthem called 'Watermelon Sugar.'