Music
EXO-SC Confirmed To Have A Summer Comeback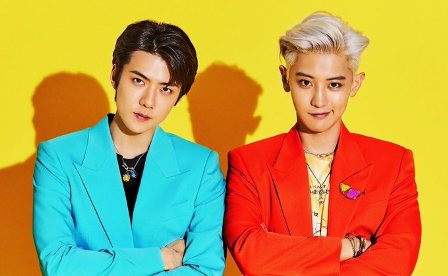 The EXO-SC sub-unit is preparing for a summer comeback!
SM Entertainment already confirmed on June 9 that the duo will be making their sub-unit comeback by stating, "EXO-SC is preparing to release their album in July." It was recently reported that the duo have already finished their photo shoot for their album jacket.
EXO-SC is the second official sub-unit of the famous South Korean-Chinese boy band EXO. Formed by SM Entertainment in 2019, the sub-unit is composed of two of the youngest members of EXO, Chanyeol and Sehun.
It has been almost a year since the duo made their unit debut in July 2019 through the chart-topping mini-album What A Life, which contains six tracks. What A Life was produced by Dynamic Duo's Gaeko and Devine Channel.
Upon its release, the mini-album topped iTunes' Top Albums chart in 48 regions around the world. The album also topped the album sales chart of China's biggest music site QQ Music upon its release.
The album 'What A Life' ultimately won the Disc Bonsang award at the 34th Golden Disc Awards on 2019.
Prior to debuting as a sub-unit, Chanyeol and Sehun already performed together with a song titled 'We Young' in Seoul and Macau in July and August 2018 respectively. The song was then released digitally through SM Station X 0 on September 14, 2018.
For the meantime, fans can look forward to Chanyeol's collaboration with the veteran singer Lee Sun Hee. Chanyeol will be featured in her 16th studio album, and will be the first idol group member to collaborate with her.
Lee Sun Hee's new album 'Serendipity' including the track featuring Chanyeol will be released this coming June 15.
Meanwhile, it has been was reported that Sehun would be joining the upcoming with a major role 'The Pirates' sequel. In response, a source from SM Entertainment stated, "It's true that Sehun has received an offer to appear in 'The Pirates: Goblin Flag' (literal title). He is positively considering the offer but nothing has been decided yet."
From being an idol to being an actor, it seems there is nothing the two members cannot do. With these, expectations are rising what they will be serving us with their upcoming comeback.