Music
EXO's Baekhyun Gets 3rd Win For Solo Track'Candy'; EXO Members Join Encore Stage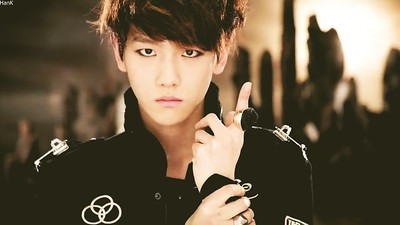 June 7, EXO's Baekhyun wins first place with 'Candy' on SBS's 'Inkigayo'!
Baekhun's latest win on Inkigayo marks his third overall win for his solo track 'Candy.' He got his first win on 'Show Champion' followed by his second win on 'Music Bank.'
His fellow members have been supporting his solo comeback by visiting him on his show performances. For his third win, EXO members Chanyeol, Kai, Sehun, and Chen showed up during the encore stage.
Fans love the display of brotherhood between the EXO members during Baekhyun's promotions. As for EXO member Lay, since he couldn't be there physically, he showed his support by liking Baekhyun's photo on Instagram.
As for the remaining members Suho and Xiumin, and D.O, they are currently enlisted in the military.
Baekhyun's solo track 'Candy' was released on May 25, 2020 as the lead single for his new solo album 'Delight.'
Delight features seven songs of different R&B subgenres and hip hop. The title track "Candy" is described as a futuristic R&B song with addictive synth instrumentation and a trendy melody. Lyrically, it expresses Baekhyun's colourful charms like various tastes of candy.
The songs on the album were written by songwriter Kenzie, while production was handled by Mike Daley, Mitchell Owens, DEEZA and Adrian McKinnon with additional arrangement by Yoo Yeong-jin.
An hour before the music video and album's release, Baekhyun appeared on a live broadcast through the Naver app V Live, where he promoted and discussed the album.
Baekhyun's 'Delight' has already broken the solo artist record for the most albums sold in the first week. He has also set a new personal record for stock pre-orders with the album.
Within the first 24 hours after its release, the single achieved an "all-kill" on Melon, making Baekhyun the first solo artist and second artist overall to achieve such status in 2020.