Celebrity
BLACKPINK's Jisoo on NYC Adventures: 'Freedom Comes at a Price'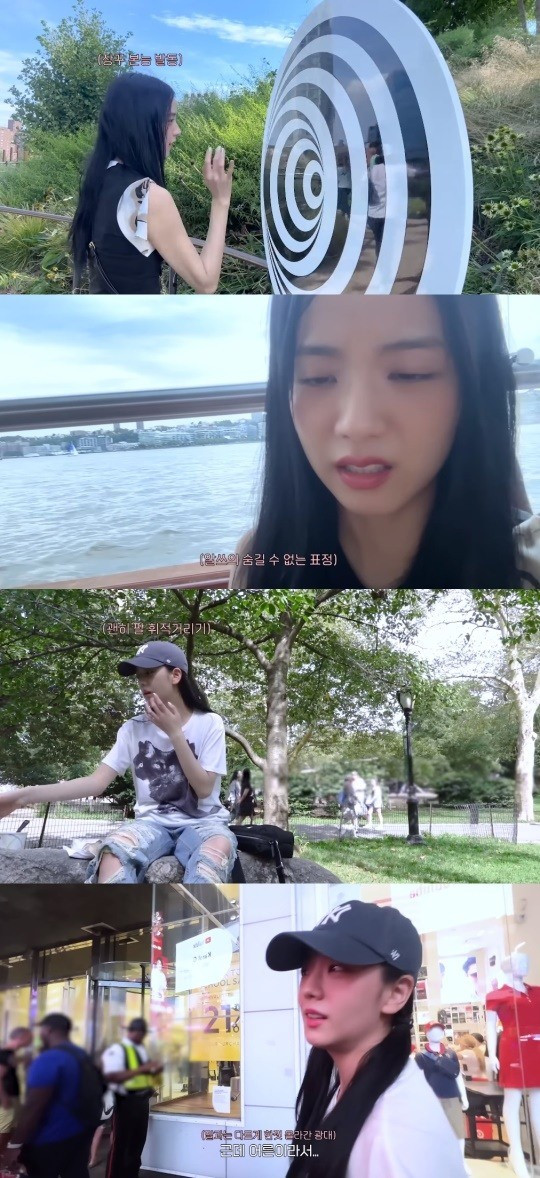 BLACKPINK member and actress Jisoo recently shared snippets of her daily life in New York City. Jisoo uploaded a video titled 'NEW YORK vlog' on her YouTube channel "Happiness Jisoo 103%". In the video, she mentioned, "Ever since I filmed my last vlog in Europe, I felt something was missing," expressing regret that her previous videos didn't capture the European vibe. She added, "For this vlog, I'll try to show more of New York."
On her first day, while heading to Broadway to watch 'The Lion King', Jisoo commented on the city's notorious traffic, "I underestimated New York's traffic. It's jam-packed. I'm walking now."
The next day, Jisoo visited Little Island and chose spicy ramen for lunch. After her meal, she boarded a boat to see the Statue of Liberty. Holding a menu, she deliberated, "I need to choose wisely. I want coffee because I'm sleepy, but I should order something more expensive. Coffee is $3, everything else is $11," eventually opting for a cocktail.
Later, as she stepped outside on the boat, she laughed at her windblown hair, joking, "New York is such a dangerous city." After enjoying the New York skyline for an hour and a half, Jisoo's excitement was palpable.
As the Statue of Liberty came into view, she exclaimed, "The boat started speeding towards the statue, and it's a bit startling. I can hear the sound of glass breaking," adding humorously, "This wind is crazy... It's like risking your life to see the Statue of Liberty. Freedom is this challenging."
The following day, Jisoo bought a lobster roll and headed to Central Park. With no benches available, she casually sat on a rock to eat. However, she soon encountered ants and bugs, exclaiming, "This isn't what I imagined. I'm scared of the bugs," but she didn't give up on her meal.
After shopping for souvenirs and exploring Times Square, Jisoo wrapped up her New York trip by celebrating BLACKPINK's 7th anniversary with hot pot. She shared, "Coincidentally, the restaurant I frequent is named 'Flower'. They gave me a pin to commemorate my song," drawing attention.
In other news, Jisoo will make a special appearance as a fairy in the upcoming movie 'Exorcist Research Lab: Secret of Seolgyeong', set to release on the 27th.