Celebrity
BTS Jungkook Resurrects a Fashion Brand: High-End Tracksuits Sold Out!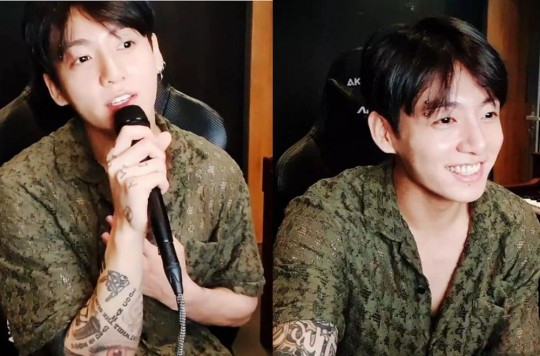 BTS's Jungkook's influence was powerful enough to elevate a brand to a prominent enterprise.
In 2021, Jungkook wore clothing from a small independent brand, F8ke Chemical Club, during a live broadcast. Following this, the items from the brand that Jungkook wore were sold out, and the brand has since grown, now being worn by various celebrities.
Jungkook's endorsement led to a surge in the company's sales, selling out limited edition stock overnight. The shirt and pants that Jungkook wore were priced at $230 (approximately 300,000 KRW) and $240 (approximately 310,000 KRW) respectively. While these aren't exactly budget-friendly prices for tracksuits, they quickly sold out after Jungkook's live broadcast.
Moreover, F8ke Chemical Club is a gender-neutral brand, which means their clothing isn't restricted to any specific gender, making it even more appealing to fans.
The brand expressed their gratitude to Jungkook. Regarding his live broadcast, they mentioned, "It was a moment that felt like a gift. Thanks to his influence, the brand has received love globally. We've received numerous orders, as well as countless messages of support and encouragement. This has undeniably been a driving force in elevating our brand, and it will continue to be a significant asset that encourages us to move forward without losing courage."
Initially, the brand had only around 759 followers, but now it boasts over 10,000. Following Jungkook, other K-pop artists like Monsta X's Minhyuk and Jooheon have also worn items from the brand. F8ke Chemical Club has been gaining traction in the fashion world, even being invited to this year's Seoul Fashion Week.