Music
Irene's Contract Renewal in Limbo: Will We No Longer See Red Velvet?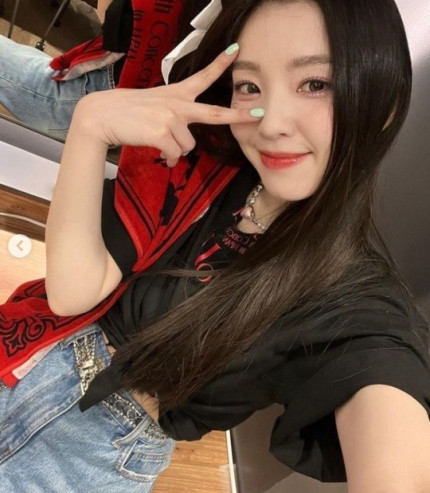 Fortunately, they surpassed the "7-year curse."
Red Velvet, who debuted in August 2014 with their first single 'Happiness,' is celebrating their 9th anniversary this year. Given that the Fair Trade Commission's standard contract limits exclusive contracts to a maximum of 7 years, the 7-year mark in the K-pop industry is often referred to as the "devil's period." Although Red Velvet has never officially announced a contract renewal, their continued activities beyond 7 years suggest they've broken this jinx.
However, as they approach their 10th year since debut, the season for contract renewals is upon them. Members are contemplating whether to remain loyal to their agency, SM Entertainment (hereafter 'SM'), or to seek new opportunities. Seulgi was the first to renew her contract with SM last month.
The contract durations for Red Velvet members vary due to factors like their joining date at SM and other issues. Even within the same group, contract durations can differ among members.
For smooth group activities, all members need to renew their contracts with SM. While it's possible to continue group activities even after leaving SM, by including a clause in their contracts, this requires a strong bond and an amicable departure or continued loyalty without a renewal.
The situation for Red Velvet is ambiguous. Leader Irene has not renewed her contract. Consequently, there are rumors that SM cannot finalize plans for Red Velvet's albums, concerts, and events.
Was their 9-year journey just a stroke of luck?
After releasing 'Feel My Rhythm' in March of last year and 'Birthday' in November, Red Velvet has been on a hiatus. They announced 'The ReVe Festival 2022' with the intention of starting a new musical festival for Red Velvet, but only two albums have been released since. Calling it a "festival" seems almost embarrassing. It ended as soon as it began.
Red Velvet's fandom protested in front of SM's building last July with trucks displaying messages like "Only two regular albums in 10 years since debut? Follow through with the third album as planned" and "What's the use of just releasing songs? Relying on recognition, SM's promotional laziness. Conduct diverse promotions."
Although they announced preparations for their third regular album in the second half of this year during a live broadcast last month, it's uncertain if these plans will materialize, especially if contract negotiations go awry.
Notably, since the announcement of the 'SM 3.0' era, which breaks away from the exclusive producing system of Lee Soo-man, many SM artists, including Kim Min-jong, Super Junior's Kyuhyun, Eunhyuk, Donghae, Girls' Generation's Sunny, Shin Dong-yup, and Lee Hye-sung, have left the company. It remains to be seen what Red Velvet will decide regarding their contract renewal. Moreover, as SM is a publicly listed company, they cannot avoid the impact on their stock prices.