Music
Chuu Collaborates with Jin Yong-jin on Reinterpretation Project; Set to Debut Today on Jin's YouTube Channel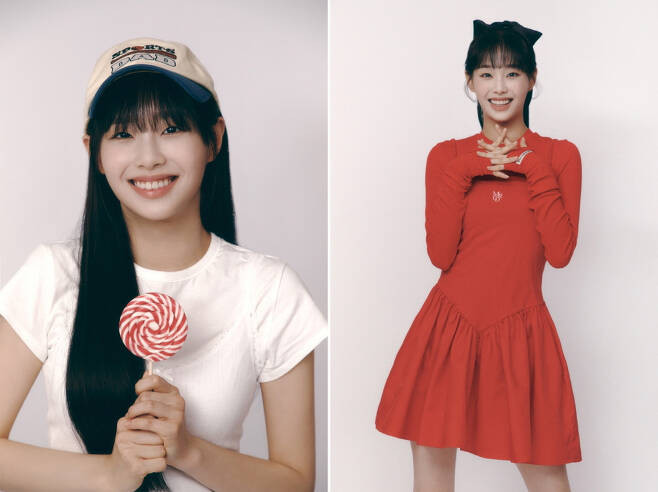 Singer and TV personality, Chuu, is making headlines as the latest artist to take part in the renowned 'Reinterpretation' project, thus taking on a new musical challenge.
On August 2, Chuu is set to reinterpret the hit song 'Our Night is More Beautiful Than Your Day', originally sung by Kona, on Jin Yong-jin's YouTube channel for the 'Reinterpretation' project (produced by 3Y Corporation, directed by Yang Geon-yeol).
'Our Night is More Beautiful Than Your Day' is a Rumba genre song released in 1996, even before Chuu, born in 1999, came into the world. This track received explosive love at the time and is widely known to the MZ generation for being used as background music in the recent tvN drama 'Hit Scandal.' It has been a long-loved song introduced several times to music listeners, having been selected by top senior singers such as Lee Sora, Kim Johan, and Jung In. As Chuu, known for her stable vocals across various ranges, will reinterpret this song, anticipation is high.
Moreover, despite being busy preparing her solo album, Chuu is eager to show a different musical charm through her participation in the 'Reinterpretation' project. Interest is growing over how Chuu, who has mainly performed fast-paced dance songs as an idol, will reinterpret and present a Rumba genre song in her own style. She is expected to reinvigorate the lyrical summer sentiment of the original song with her fresh and sophisticated vibes, as a gift to fans.
3Y Corporation, which is planning and producing 'Reinterpretation,' shared about the reinterpretation direction of this song, saying, "We wanted to include the message that, if one does not give up even in difficult times and believes in oneself, everyone can have 'every morning of this world' like the song lyrics." They added, "We expect that Chuu, a strong artist with belief in herself and passion for her dreams, can deliver hope to the youth of this era through this reinterpretation."
'Reinterpretation' is a musical content where Korea's representative vocalists reinterpret and freshly present legendary songs that resonate with people even as time passes. Produced by 3Y Corporation and hosted by affiliated creator Jin Yong-jin as the MC, it captures various stories of artists, gaining hot responses with over an average of 1 million views per episode. Recently, Jo Hyun-ah, Jung Seung-hwan, Jo Yuri, and others have taken the spotlight in 'Reinterpretation,' and many top musicians, including Chuu, are expected to participate.
Chuu's musical challenge in the 'Reinterpretation' project can be seen on Jin Yong-jin's YouTube channel on August 2.