Celebrity
Will YG Entertainment's Yang Hyun-suk Meet Han Seo-hee's Acquaintance in Today's 'Witness Examination'?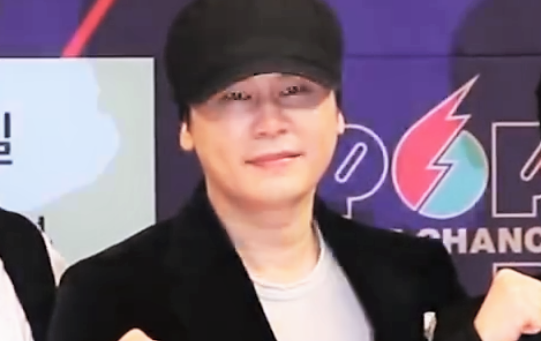 YG Entertainment's executive producer, Yang Hyun-suk, might meet with Han Seo-hee's side today.
The Seoul High Court's Criminal Department 6-3 will hold the third trial for Yang Hyun-suk, who was indicted for violating the Act on the Aggravated Punishment, etc. of Specific Crimes (retaliation, threats, etc.), on the 28th.
Until last month's trial, there was an argument that Yang Hyun-suk attempted to obstruct the investigation by soliciting and threatening Han Seo-hee, who exposed former iKON member B.I's drug use allegations as a whistleblower. Yang Hyun-suk's side argued that Han Seo-hee's repeated change of testimony due to her panic disorder could not lend credibility to the charge. The prosecution demanded a three-year prison sentence for Yang Hyun-suk, but the court ruled him not guilty, saying that it was not proven that Yang Hyun-suk had caused fear amounting to threats to Han Seo-hee.
The prosecution filed an appeal and both sides are holding their previous positions. At the last appeal, the prosecution requested a witness examination, and the court accepted it, leading to a witness examination of Han Seo-hee's acquaintance today.
Yang Hyun-suk was indicted on charges of trying to thwart the investigation by soliciting and threatening Han Seo-hee, a whistleblower in relation to the allegations that B.I, who was a member of YG group iKON in August 2016, purchased and used drugs. Yang Hyun-suk has consistently denied the claim that he told Han Seo-hee, 'Killing someone like you in the entertainment industry is not a big deal'. However, the prosecution demanded a three-year prison term for former representative Yang Hyun-suk at the first trial, saying, "It is clear that he made a harmful threat that induces fear."
However, on December 1, 2022, the first trial court ruled that "To punish for retaliation threats or coercion, the victim must be in a state of fear due to the defendant's behavior and thus changes their statement. Even considering various circumstances, it was not sufficiently proven that the former producer Yang Hyun-suk's remarks caused fear in the victim," and found the former representative Yang not guilty. In response, the prosecution said, "The first trial court misjudged the facts and interpretation of the law," and filed an appeal.
In the appeal, the prosecution said, "The court declared the defendants not guilty, but Yang Hyun-suk met with the victim at YG headquarters and persuaded or pressured her, and company officials aided this. The defendants' actions in this case cannot go without criticism. Kim Han-bin (B.I), who was the leader of the popular idol group iKON and received a lot of love from the public, committed drug crimes with LSD, etc., and the defendant tried to cover up Kim Han-bin's crimes."
Up until the second trial, the defense denied the defendant's charges, saying "There is no request for false statements, and there is no exercise of force." Yang Hyun-suk's lawyer also emphasized, "If you look at the statements, Han Seo-hee did not ask for money. She said she would submit a recorded file and the prosecutor tried to take Han Seo-hee's phone, but it wasn't there. When asked if the recording was done, she just answered 'I will definitely submit it' and did not submit it. Looking at Han Seo-hee's statement, she kept talking about other things when asked something. We can't trust (her testimony)."
The judge said, "We will have a witness testimony for Han Seo-hee and two others at the next date," and the prosecution said, "It seems right to do Han Seo-hee's acquaintance first."