Celebrity
Red Velvet's Yeri Faces Mixed Reactions Over Evolution of Her Looks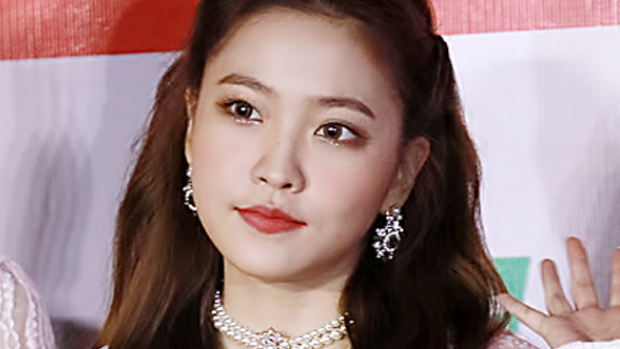 A recent online discussion has centered around the transformation of Red Velvet's Yeri's appearance since her debut in 2015, with some fans claiming she has undergone a "drastic change."
The discourse began on an internet forum, where a user posted a side-by-side comparison of Yeri's pictures from her early days with the group and recent ones.
In 2015, the fresh-faced Yeri, known for her sharp jawline, straight eyebrows, and iconic gummy smile, often turned heads, rivaling groupmate Irene's spot as the main visual. Her youthful charm was a key factor in splitting the audience's attention between her and Irene.
However, the same thread also displayed a sense of disenchantment with the current, unedited photos of Yeri from a recent concert.
Some users noted a marked difference in Yeri's appearance, especially her eyebrows, lips, and cheeks. Fans concurred with the original poster's sentiment, expressing regret over Yeri's alleged physical transformation. Some voiced that instead of a glow-up, Yeri seemed to have "downgraded."
Critics argued about her possible use of lip fillers, weight gain, and a shift in style that they felt did not suit her. Some were bothered by her new, arched eyebrow style, claiming it did not suit her image as much as the straight eyebrows did. Others speculated about potential cosmetic surgery procedures.
Yet, Yeri's fanbase, affectionately known as ReVeluvs, came to her defense, refuting the criticisms of her appearance. They argued that Yeri, now 24 years old, was bound to show signs of maturity compared to her 15-year-old self when she debuted.
ReVeluvs maintained that Yeri had become more beautiful and sophisticated over the years. They underscored her increased confidence and ease with her personal style, and highlighted her transformation into an even more stunning adult.
Yeri's supporters were also quick to remind critics of her natural beauty, stating that her recent bare-faced photos exhibit the same visual charm she had when she was younger.
They also noted that changes in facial and body structure are a normal part of aging and insisted that Yeri still looked the same. Many rallied behind Yeri, condemning the critics for their unnecessary scrutiny of her appearance, which has been an ongoing issue since her addition to the group.