Movies
Netflix's 'Persona 2': Posthumous Tribute to K-pop Icon Sulli or Merely a Speculation?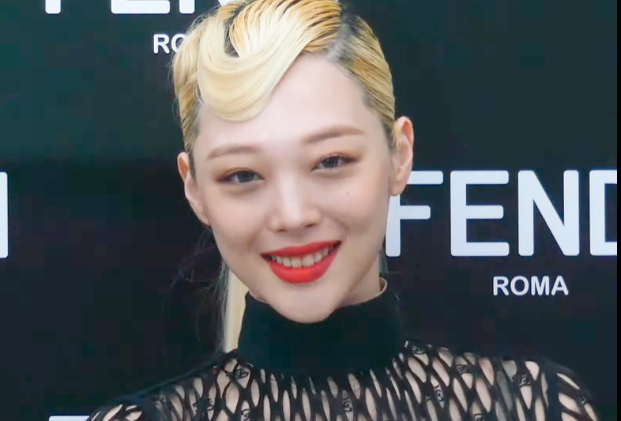 Intrigue surrounds the highly anticipated posthumous release of "Persona 2," featuring the final performance of the late K-pop star and actress, Sulli, on Netflix. Four years after her tragic death, whispers of a possible June 16 release date are stirring up excitement among her fans and movie buffs alike.
In 2019, Netflix launched "Persona," an original anthology that explored new territories of storytelling with four short films, each boasting distinct directorial flair and starring the acclaimed singer IU. Expected to follow the same innovative framework, "Persona 2" was planned to showcase Sulli's wide-ranging abilities through five distinct short films helmed by various directors.
Yet, the untimely death of Sulli led to an unexpected cessation of filming, leaving the future of "Persona 2" uncertain. The project now exists in a state of suspended animation, with Netflix considering the release of a fraction of the shot material, potentially including a comprehensive interview Sulli gave in 2019, as a homage to the star.
Netflix's representative revealed, "Mystic Story's 'Persona: Sulli' project is currently under deliberation about its potential streaming on Netflix, which includes the ultimate release date."
Sulli, born Jinri Choi, carved a remarkable niche in South Korea's entertainment world since her debut in the SBS drama "Ballad of Seodong" in 2005, and later as a part of the K-pop group f(x) in 2009. Her distinguished acting credits, including "To the Beautiful You," "Fashion King," and others, won her widespread admiration. Her sudden death in October 2019 was a shock to fans and contemporaries alike.
Unflinching and bold, Sulli stood as a strong voice against the typical stereotype of a demure and immaculate K-pop female star. She bravely tackled issues such as mental health, cyberbullying, and her personal life - subjects considered off-limits for K-pop stars. Despite facing criticism for her outspoken support for women's rights and body positivity, Sulli persisted in her efforts to challenge societal norms.
However, Sulli's outspoken nature attracted considerable criticism and online trolling. Her refusal to adhere to societal norms, including publicly sharing pictures with her boyfriend, drew ire. Yet, she remained defiant, refusing to bow down to haters. As noted by K-pop critic Yoonha Kim, Sulli, like many others, put her career at stake to fight for her convictions against an inherently conservative society.
The day Sulli passed away, the music industry lost a courageous advocate for women's rights, mental health, and body positivity. Her bravery in challenging societal norms left an enduring mark, leading many to honor her as a 'true trailblazer.' As fans eagerly await her final appearance in "Persona 2," they hope it will pay fitting tribute to her remarkable career and legacy.