Celebrity
Jennie from BLACKPINK 'Takes the Stage' at Cannes: The Birth of Another Acting Idol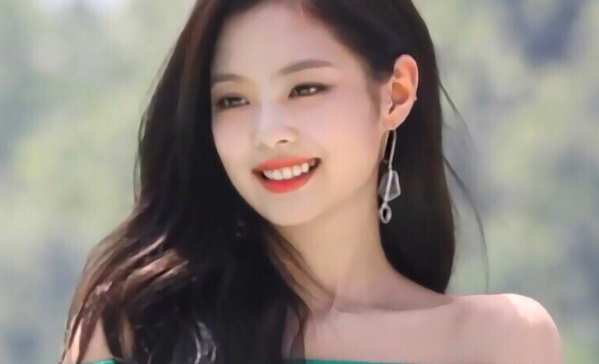 The K-pop world has given birth to another 'acting idol'. Jennie, a member of the four-piece girl group BLACKPINK, is the one who's stolen the spotlight. Following fellow group member Jisoo, who started acting in dramas over two years ago, Jennie is stepping into the acting world with an international drama. Fans are eager to see what she will bring to the domestic scene.
Jennie, who debuted in 2016 and enjoys global popularity, has been officially invited to walk the red carpet at the 76th Cannes Film Festival taking place this month. She will attend the world premiere of 'The Idol,' set to take place at 10:30 PM local time on May 22 at the Lumière Grand Theatre in Cannes, France.
Jennie's acting debut, the American HBO original series 'The Idol,' portrays the story of a popular pop star navigating the entertainment industry, along with their love and passion. The six-part series is set to premiere in North America and South Korea next month (date to be determined). At the 76th Cannes Film Festival, about two episodes will be edited and screened like a film in the non-competitive section.
Sam Levinson, who directed the HBO original 'Euphoria' (2019~), participated as a co-producer and director. 'The Idol' stars Jennie, Lily-Rose Depp, Abel Tesfaye, and Susanna Son, among others. In the released teaser trailer, Jennie captures attention with her acting alongside Lily-Rose Depp and Abel Tesfaye. Alongside the drama's quality, global audiences and critics are eager to see the reviews of her first acting performance.
Jennie joins the ranks of idols-turned-actors, following in the footsteps of artists like Suzy, Yoona, Lim Si-wan, and D.O (Do Kyung-soo). While some have expressed doubts, saying, 'It doesn't seem like Jennie's style to act,' she undoubtedly has strengths as a newcomer to acting, even beyond her introduction as a popular girl group member.
Her unique and captivating visuals fuel the anticipation for her new face as an actress. Moreover, the expectation is high to see a different side of Jennie, who is known for her dazzling and charismatic stage presence, as she embarks on acting for the first time since her debut. All eyes are on Jennie to see what achievements her first acting role will bring.
There is no doubt that Jennie, like the 'acting idols' mentioned above, will become an artist beloved by the public.