Celebrity
Unraveling the Unique Similarities Between Drama Queens Song Hye-kyo and Park Eun-bin
Song Hye-kyo, who has been fervently supported by the public in 'The Glory,' and Park Eun-bin, who has been endlessly loved in 'The Strange Lawyer Woo Young-woo,' have both won awards at the Baeksang Arts Awards.
Upon closer inspection, Song Hye-kyo and Park Eun-bin share more similarities than one might think. What are these resemblances?
Together as child actors 25 years ago
Song Hye-kyo and Park Eun-bin appeared in a production together 25 years ago. 'White Night 3.98,' which was also Park Eun-bin's debut work, featured Song Hye-kyo as the child version of Wang Hee-ji.
Two years later, when Song Hye-kyo gained fame with 'Soonpoong Clinic,' Park Eun-bin made a special appearance as a child actor. In 2001, Park Eun-bin starred as the young version of Song Hye-kyo's character in the drama 'Guardian Angel.'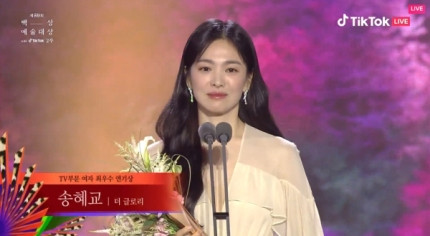 Creating a syndrome by surpassing their life's characters
In 'The Glory,' Song Hye-kyo put aside her usual soft romance roles and challenged herself with an unfamiliar revenge plot. The character 'Moon Dong-eun' has become a turning point in her acting career. Her bold challenge resonated with many, sparking a heated syndrome.
Park Eun-bin also had a challenging journey to make 'Woo Young-woo' her life's character. The two actors, who fearlessly confronted and studied their roles to reach new heights, have been able to wear their dazzling crowns because they didn't set limits for themselves.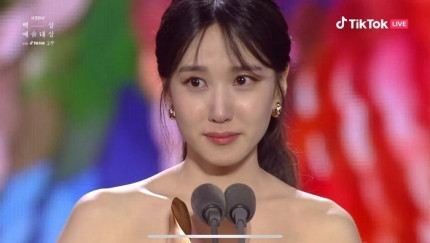 Stars loved by other stars
Not only the public but also fellow stars are captivated by the charms of the two queens. Han So-hee, a known Song Hye-kyo fan, has been working with her in 'The Price of Confession' and proudly displays her affection for Song Hye-kyo on social media.
Im Ji-yeon has also revealed that she has a close and unbreakable relationship with Song Hye-kyo in real life, contrary to their on-screen dynamic.
Song Hye-kyo is loved and recognized by everyone, regardless of their acting experience, gender, or age. Though she may appear delicate on the outside, she has a strong inner strength like her character 'Moon Dong-eun' in 'The Glory.' She is especially regarded as a good senior and a good adult among junior actors.
Park Eun-bin, on the other hand, was already well-known in the industry, and it's almost a shame that her syndrome came late. Her acting experience provides a sense of comfort and stability to actors who have just started their careers. Two things that actors who have worked with Park Eun-bin always mention are her long-standing acting skills and her sincerity based on her character.
Drama queens Song Hye-kyo and Park Eun-bin, who know how to shine together with their co-stars rather than standing out alone, are expected to continue paving their unique and legendary paths in the future.