TV
Lee Min Ho, Kim Go Eun's Chemistry Usher In Strong Ratings For 'The King: Eternal Monarch'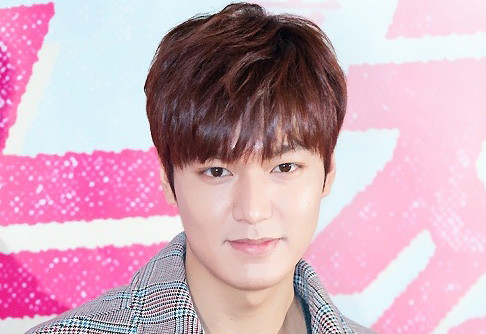 There is a good reason why The King: Eternal Monarch is enjoying such great success as Lee Min Ho's comeback to Korean drama - his strong chemistry with co-star Kim Go Eun.
In a recent interview, Lee Min Ho and Kim Go Eun showed their strong chemistry off cam when they were given a series of questions to answer.
During the interview, they were asked to give the first answer that came to their mind simultaneously to test out how compatible they were with each other. For each of the questions, Lee Min Ho and Kim Go Eun gave off different answers, which set them off in gales of laughter.
When asked about the keyword Lee Min Ho, the actor responded with a long time referring to the length of time he was away from the spotlight to fulfill his mandatory service as a public servant.
Kim Go Eun responded with Kim Tan, Lee Min Ho's character name from the 2013 drama The Heirs. She revealed that she had been a fan of Lee Min Ho for a long time.
The pair once again gave different answers to the keyword Kim Go Eun. Lee Min Ho immediately answered with the praise, rich in charm while Kim Go Eun referenced to herself with one word - eating.
She explained that she really loved to eat and when she is particularly stressed, her go-to food are spicy ones like jjampong and chicken feet.
The fun did not stop there because when they were asked about their first impressions of each other, it showed off their different personalities once again. Lee Min Ho answered "being plain", because she was wearing something simple and unpretentious.
Kim Go Eun replied with "very high nose," which cracked up her co-star again. The Goblin actress honestly said that she was stunned during their first meeting because of all the people she has met, his nose was the sharpest. She said that she still finds herself fascinated with his nose.
The strong chemistry seems to be paying off in terms of ratings because the second episode of SBS's The King: Eternal Monarch posted average nationwide ratings of 8.4 percent and 11.6 percent for its two parts, setting a personal record for the new drama, Soompi reported.
It can be recalled that Lee Min Ho and Kim Go Eun starred in two of the highest fantasy series of 2016-2017 -- Legend of the Blue Sea and Goblin, which smashed viewer ratings for their respective networks.