Celebrity
Giant Pink's Dog Kills Another Pet Dog, Korean Rapper Publicly Apologizes To Pooch Owner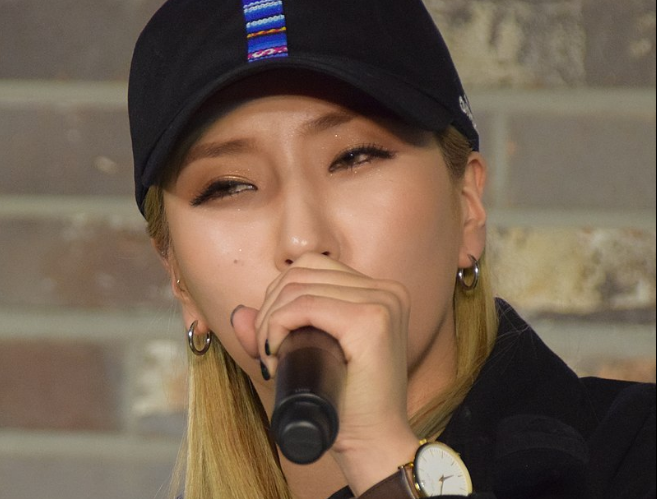 Korean rapper Giant Pink has issued a public apology after getting to know of the terrible incident, which involved her dog Huchu killing another person's pet pooch.
The owner of the other dog was reportedly at Han River Park on May 7 when Huchu bit and left it shook, ultimately leading to its death. At the time of the incident, Giant Pink's older sister had accompanied Huchu to the park.
Giant Pink took to her personal Instagram account, in response to the news, to share a public apology. The message said that she would like to apologize for the accident that recently happened involving her dog.
The rapper added that she heard about an accident involving Huchu a bit ago and that she and her sister were raising the dog together. The artist mentioned that she was not present at the accident scene, but after hearing the story from her sister, she was very sorry and heartbroken both as a co-dog owner as well as a dog owner.
The rapper also revealed that as soon as she heard the story, she wanted to go straight to meet the owner and apologize in person. Therefore, she and her husband contacted them quite a few times and sent text messages.
Since then, Giant Pink has been waiting for them to contact her back. She sincerely apologized to the owner for this accident and said that she would like to meet them in person to apologize and say that she was very sorry.
The owners of the dog who was attacked have reportedly found it tough to accept the rapper's offer to meet and apologize due to their current pain.
Meanwhile, the dog owner had revealed that the Korean rapper's sister, accompanied by two friends, was sitting next to them at a picnic table in the park with two dogs.
The unnamed pooch owner had disclosed that they let their dog go and greet the new dogs and when it was returning back to the table, one of Giant Pink's dogs attacked it.
The dog owner then rushed their dog to the nearby vet but the pet was sadly already dead. They then complained how the Korean rapper's sister did not look very moved about the tragic incident, as she did not come along to the vet on the day of the accident, and the dog owner was only able to meet her two days after the incident.
It has also been reported that Giant Pink was unaware of the incident at that time, and her husband reached out to the other dog owner five days after the accident.