Celebrity
Happy Birthday Kim Taehyung 'V'! World's Tallest Building Burj Khalifa Lights Up With BTS Singer's Photos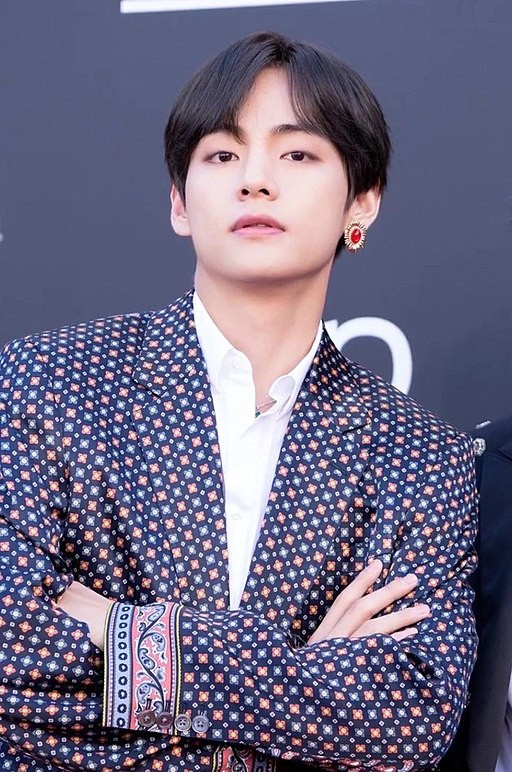 The fan club of BTS singer V, called CHINA Baidu Vbar, arranged for Dubai's Burj Khalifa to light up to celebrate the beloved singer's birthday. It is the second time in a row that such an arrangement has been made.
V, whose real name is Kim Taehyung, is celebrating his 26th birthday (the age is as per international norms and not Korean) on December 30.
Fans in Dubai shared videos where the Burj Khalifa, which is the tallest building in the world, was covered with photos and wishes for TaeTae, as V is lovingly called.
The three-minute celebration graphics was played on the edifice, with the track Inner Child in the background. The song was sung by V for Map of the "Soul: 7" in the background. Fans also joined in to sing the song as the track played during the clip.
V's birthday is being brought in, in many innovative, celebratory ways all over the world in various countries as fans can't contain their excitement about it being their favorite K-pop idol's special day.
Meanwhile, BTS bandmate Jimin, who has been best friends with V since the time they joined the entertainment company to becoming part of the K-pop group, made fans burst out in laughter with a special 'birthday' message to V
The two have openly shown their affection and love towards each other, over the years, supporting each other in many aspects. One way the two bffs demonstrate their affection towards each other is by putting up special birthday posts on social media.
On December 30 at midnight KST, Jimin posted a hilarious photo of V on Twitter along with a cute birthday message. Jimin addressed V as "My love" and then wrote "Happy Birthday, bro."
The photo that Jimin included in the post has been getting a lot of attention as it wasn't V's most flattering photo. In the photo, TaeTae is seen making a face looking as if just woken up from his sleep.
Many fans found the picture hilarious but also touched by Jimin's birthday message to V. Incidentally, all the other BTS members also posted the same message as Jimin in terms of the wordings used and it seemed to have become something of a trend among them.
In other news, V's "Christmas Tree" OST ranked No. 1 on Spotify's 'Top Global Debut Song' this weekend.