Celebrity
GOT7's Jay B Apologizes For Nude Posters During Live Stream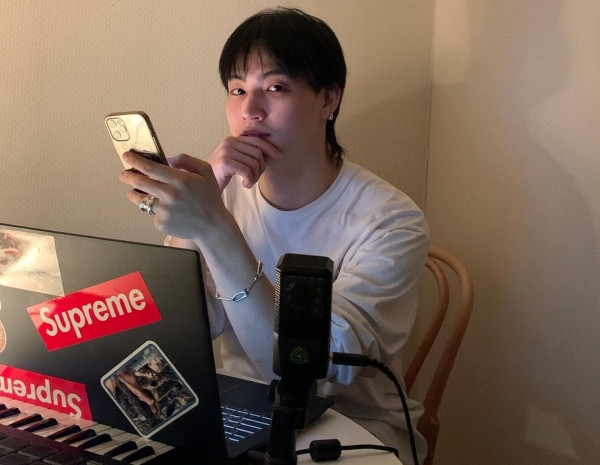 GOT7's Jay B just signed up with a new agency earlier this week but he already figured in controversy two days after. As a result, rather than happy posts, the 27-year-old had to publish an apology message via social media.
The singer made headlines today after he went live on Instagram to communicate with fans after moving to a new company, but unfortunately, things got a bit awkward when the viewers saw GOT7's Jay B's wall during the live broadcast. Fans were surprised while the others got concerned because there were posters of female nudity.
As Newsen mentioned, the images show a woman's private parts and in different poses. The big problem is that all of these were taped on Jay B's wall while he is live so everyone can clearly see the nudes in real-time.
The concern of some viewers is that there are minors who could be watching the singer's live streaming and the view is just not for them. Jay B is an adult and while the images could be seen as explicit content, it turned out that these are pieces of art.
With the blunder, the singer took time to apologize for what happened. He initially posted a short "I am sincerely sorry" message on Instagram but posted a longer one a bit later.
In his second post, he said he is sorry for causing concerns to those who were watching him. Jay B then explained that the pictures were works of an artist that he likes, however, he was careless to have shown them through a platform where people of different ages may be present. He promised to be more careful next time and avoid things like this from happening again.
GOT7's Jay B already expressed regret over the incident but his new agency, H1GHER MUSIC, still released an official statement to explain further. The company reiterated the singer's interest in art and photography that is why he has those kinds of images.
"This is JAY B's agency H1GHR MUSIC. First of all, we are sincerely apologetic for causing concern to fans," part of the statement reads. "Jay B receives inspiration from photos with diverse tones and moods, and the specific photos shown in this live broadcast are the work of a fashion photographer who has also worked with famous Korean artists."
Meanwhile, GOT7's Jay B just dropped his solo track titled Switch It Up today. This is his very first song as a solo artist and under new management.