Movies
Star-Studded Casts Of 'New Year Blues' Share Their Thoughts On Their Roles And The Movie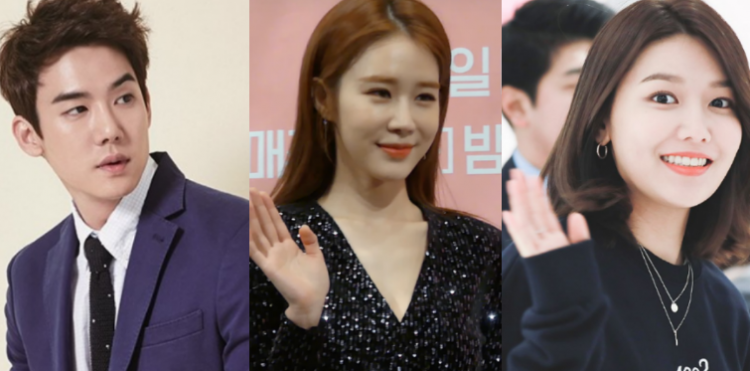 The star-studded casts of romance film 'New Year Blues' shared their thoughts on their project, roles, and more!
On February 2, Tuesday, 'New Year Blues' casts shared their thoughts on the film itself and their respective roles. 'New Year Blues' narrates the story of four couples who will find their way to conquer various fears in a relationship as they face a new start, a new year.
The cast consists of veteran and prominent actors and actresses, including Kim Kang Woo, Yoo In Na, Yoo Yeon Seok, Lee Yeon Hee, Lee Dong Hwi, Chen Du Ling, Yeom Hye Ran, Girls Generation's Sooyoung, and Yoo Tae Oh. The film will officially premiere in theaters on February 10.
Moreover, Kim Kang Woo shared his thoughts on his role in the film as he will take on the role of a detective named Ji Ho. At the same time, Yoon In Na will play Hyo Young, a perfectionist rehabilitation trainer under his protection as she makes the final move for her divorce.
Kim Kang Woo said, viewers can expect that he will bring the character into life as someone who is commonly seen in the community in real life. Kim Kang Woo further noted, despite his character might seem scary since he is a detective from the violent crimes division, he's just a man who's also been divorced for a long time.
Yoo In Na chimed in and shared her insights on her role; Hyo Young is not as strong as he looks outside because she is, in fact, a soft-hearted person. Yoon In Na added her character didn't want to show people her true feelings and revealed she also trained herself in climbing to further play the role effectively.
Yoo Yeon Seok and Lee Yeon Hee will appear in the film as Jae Heon and Jin Ah, a young couple who met in Argentina. The two admit how lucky they were when they filmed the Argentina scene before the COVID-19 struck and halted all travel purposes.
Yoo Yeon Seok said, "When I saw the film for the first time in a while, I felt grateful for the Argentina scenes. We filmed before COVID-19, so I didn't know how precious it was then, and I miss it. All my memories from Argentina, like eating beef and drinking wine with the locals, feel like stories to me now."
Lee Yeon Hee confirmed that people who will watch the movie would find a sense of freedom and satisfaction. Find out what other casts have to say about their roles and film here.
Tune here on The KpopReporter for more updates!