TV
Jang Nara And CNBLUE's Jung Yong Hwa To Star In An Upcoming KBS Drama Series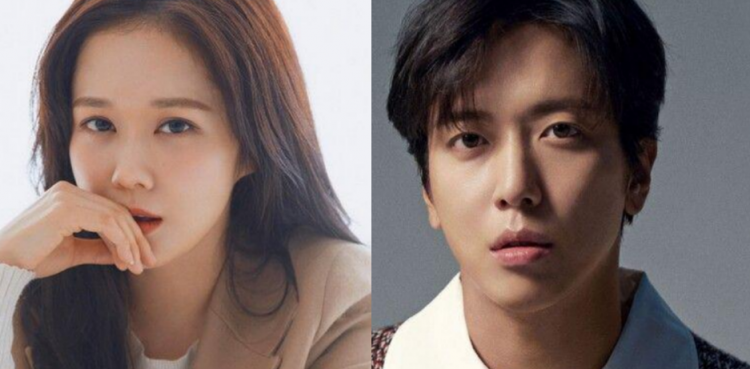 Jang Nara and CNBLUE's Jung Yong Hwa are confirmed working together on a new drama project.
On January 12, Tuesday, both Jang Nara and CNBLUE's Jung Yong Hwa are starring a role in an upcoming drama series, 'Daebak Real Estate.' The new drama project will air from KBS every Wednesday and Thursday.
The project will tell the stories of two real estate agents whose work is to exorcise the ghost and evil spirits from properties where people have tragically died.
'Daebak Real Estate,' is written by Han Soo Jin, Lee Young Hwa, and Jung Yeon Seo and is directed by Park Jun Suk, who previously worked with 'School 2017,' 'Naked Fireman,' and 'The Tale of the Bookworm.' Jang Nara will play Hong Ji Ah, the current boss of the Daebak Real Estate and an exorcist.
Through Jang Nara's role, which possesses beauty and intelligence, she will become a perfect ideal of an exorcist on the outside. However, Hong Ji Ah is a short-tempered person who also gained her exorcism abilities from her mother.
Moreover, Jung Yong Hwa will take on the role of Oh In Bum, a con man who fools people by making them believe he is an exorcist. Oh In Bum takes advantage of these people for money when he never believes ghosts do exist.
Jung Yong Hwa's role will possess a high level of observation skills and incredible logical skills, suitable for his fraudulent activities. Furthermore, a source working on the drama project also revealed that the drama series would make spectators witness everyday exorcism activities and conflicts in the storyline.
"Daebak Real Estate' is a unique everyday exorcism drama about the greed and conflict when people compete over real estate. Please look forward to the thrilling, humane drama that will relieve the stress and frustration of the past year."
'Daebak Real Estate' will premiere its pilot episode in the first half of 2021.
Tune here on The KpopReporter for more updates!